Harry Buckman, Ph.D. 1912, Soil Science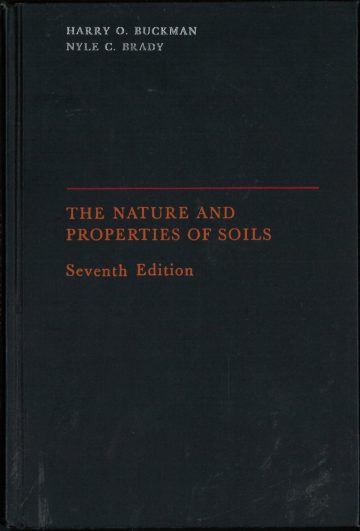 In 1910, Harry Buckman was given a teaching assistantship at Cornell, where he was conducting research for his doctorate in soil science. Like many TAs then and now, Buckman was assigned to a lower-level course—in this case, the introductory soil science prerequisite course full of fresh, untrained undergraduates.
Perhaps unlike some TAs, though, Buckman threw himself into teaching his introductory course with gusto. After he attained his Ph.D., he joined Cornell's faculty, but continued teaching elementary soil science (in addition to four other classes) for the next four decades, eventually educating over 10,000 students.
According to his colleagues, from the day he began as a graduate student in 1910 to the day he retired as a full professor in 1949, he did not miss a single lecture, discussion, or lab session—no sick days, no vacations. Almost more than his research, this remarkable sense of duty and responsibility toward his students characterized Buckman's career at Cornell. He excelled in both his academic and administrative duties when called upon to advise students or serve as department head. By all accounts, he was unfailingly enthusiastic, fair, and kindly in his dealings with students and colleagues alike.
He also reached students beyond those in his classes through his textbooks. The Nature and Properties of Soils, co-authored with his Cornell colleague T. Lyttleton Lyon, became a classic in the field. It was reprinted for decades and translated into a half-dozen languages.
Buckman was constantly on the lookout for ways to create a better educational experience for his students—even after teaching the same course for decades, he would spend evenings reviewing and revising his lectures, looking for ways to incorporate new ideas in soil science or pedagogy.
And his diligence seemed to have paid off: despite being an introductory class, his undergraduate soil science course routinely had grad students enrolled as well—and they were not there because they wanted to brush up on the basics of soil science. They wanted to improve their teaching by learning from the master.