John Reps M.A. '47, City and Regional Planning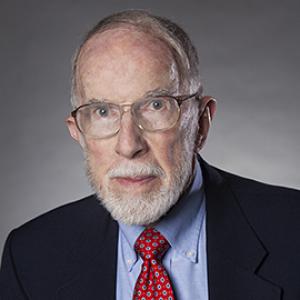 The United States offers a fascinating study to any scholars interested in the history of city living. Unlike European capitals such as London and Paris, founded in Roman times and substantially developed by the beginning of the modern era, American cities are simpler—built over a much shorter time period, sometimes all at once, they offer a more straightforward view of what people wanted from their cities at a given point in time.
Over his decades at Cornell, John Reps has been able to examine all kinds of cities from different historical periods, though most of his fourteen books have focused on American cities of the nineteenth and twentieth centuries. He is also considered an expert on maps, plans, and other renderings of cities, having amassed a collection of thousands.
Reps's interest in both scholarship and representation speaks to the two sides of his career: the academic and the practical. Having been one of the first graduates of Cornell's City and Regional Planning program, he also taught in the department from 1952 until 1987. Between completing his degree and returning to teach, Reps was the director of planning for Broome County, New York. And even while he served on the faculty, he also used his expertise to serve the community as a planning consultant, working on projects in Rome, Syracuse, and many smaller towns in upstate New York.
For his contributions to the field, Reps was cited as "the father of modern American city planning" by the American Planning Association, which awarded him its "Planning Pioneer" distinction. He has also been awarded a Guggenheim, a Fulbright, and a NEH Grant.
No matter where he went in the world, Reps was interested in how people lived, and how they shaped their environments. So he took thousands of pictures of different urban spaces. Just recently, Cornell has digitized some of these images and made them available to the public, so we can all get a glimpse of how Reps viewed his objects of study.