Pearl S. Buck, '26, English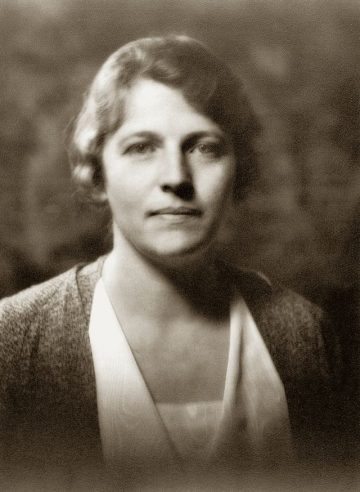 She was born in West Virginia in 1892, raised in China, and educated at Cornell. But wherever she went, Pearl S. Buck was a sharp observer of the world around her, with an insatiable curiosity about how people live. This curiosity resulted in a prolific literary output: when she died in 1973, she was the author of over seventy books, including novels, autobiographies, biographies and works of non-fiction. She won the Nobel Prize for Literature in 1938, becoming the fourth female Nobel laureate.
Buck (the S. is for her maiden name, Sydenstricker) began her writing career at Cornell while studying for her master's degree in English in 1925. She married John Lossing Buck (called Lossing), an agricultural economist who shared her Presbyterian missionary background, in China. When he wanted to return to his undergraduate alma mater in Ithaca to pursue a master's degree, Buck accompanied him to pursue a degree of her own. In later years, she credited the head of the Department of English at that time, Martin Sampson, with encouraging her to write after reading her very first short story, "East Wind, West Wind." He was, she said, the first person with whom she had ever discussed her writing. After a few more years in China, the Bucks returned to Ithaca in 1933 so that Lossing could earn his PhD. Pearl wrote three more novels there. She and Lossing divorced in 1935, and Buck went on to marry her publisher, Richard Walsh.
Buck is best remembered for her 1931 novel, The Good Earth. It was the bestselling book in the United State for 1931 and 1932, and was awarded a Pulitzer Prize in 1932. The book's success is all the more remarkable in light of the fact that it was only Buck's second novel, and she wrote it in just five months.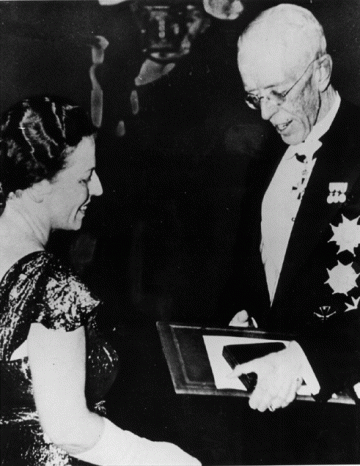 The story of a multigenerational rural Chinese family contending with the changes that the twentieth century was inflicting on a traditional way of life captured the public imagination and shaped millions of Americans' views of China. But Buck's relationship with the country where she was raised was complicated by her parents' missionary careers. Buck learned colloquial Chinese in childhood alongside English, and she studied classical Chinese literature and philosophy with a tutor as a schoolgirl. "When I was in the Chinese world I was Chinese," Buck wrote in her autobiography. "I spoke Chinese and behaved as a Chinese and ate as the Chinese did, and I shared their thoughts and feelings."
Fundamentally, though, Buck recognized that her missionary family's presence in the country was due to a desire to change the culture that Buck had come to love. For that reason, as well as the strongly patriarchal views of the Presbyterian Church at the time, Buck broke publicly with her parents' faith in 1933. Nevertheless, she took on the task of writing her parents' biographies, each of them conflicted, complicated, compassionate works that exemplify the empathy that characterized Buck's writing.
In 1932, while Buck was living in Ithaca and enjoying the public acclaim that followed publication of The Good Earth, she told the Cornell Daily Sun that she had received scores of requests for speaking engagements, but that she intended to turn them all down. "I can't remember people I meet in throngs," she claimed. "There is no time to get to know them."
In 1938, she was awarded the Nobel Prize in Literature, "for her rich and truly epic descriptions of peasant life in China and for her biographical masterpieces".