Community Engagement Programs
Pie with the Deans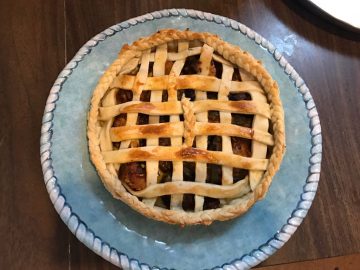 Pie with the Deans sessions are open to any graduate or professional student who would like to stop by for pie and an informal visit with the Graduate School deans. Students are encouraged to come and go as needed.
Gratitude Project at TGIF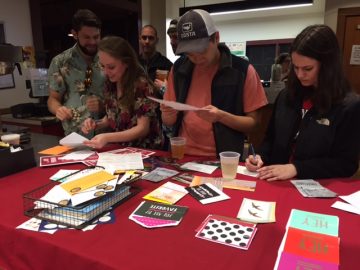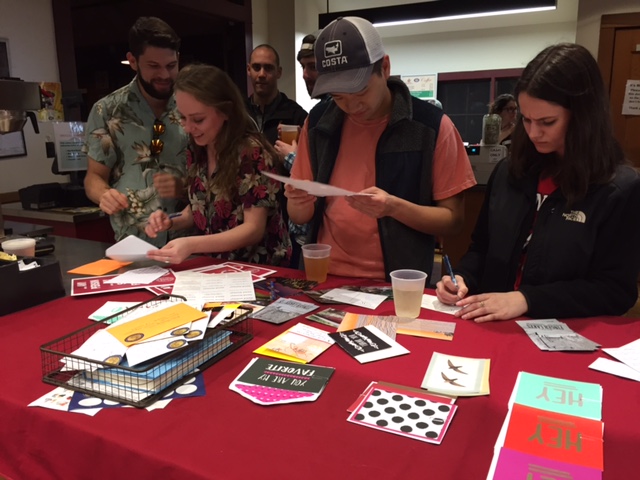 Research suggests that people who express gratitude on a regular basis have higher levels of optimism, physical well-being, alertness, and determination! And, as Dr. Robert Emmons, a leading researcher on the topic (and UC-Davis psychology prof), says "… gratitude is really a choice…"
During TGIF in the Big Red Barn, the Graduate School hosts the Gratitude Project. Students write a letter or postcard expressing gratitude to anyone, anywhere in the world. The Graduate School has a selection of cards and postcards (and chocolate). Students bring gratitude and mailing addresses! They write a note and address the card during the event, we provide the postage and mail it the next day.
Here's how gratitude works: When you practice gratitude, you are distracted from worries and other negative emotions. Identifying the benefits you get from the "good things" in your life provides a more positive impact on the way you think and feel about yourself, others, and even your challenges. To learn more, check out "The Science of Happiness – An Experiment in Gratitude" (YouTube video).