Promoting Your Research with Compelling Communication (aka, 3MT and Beyond!)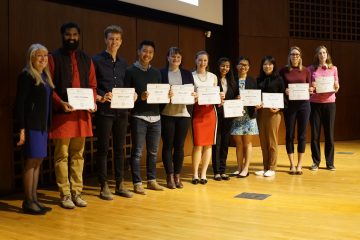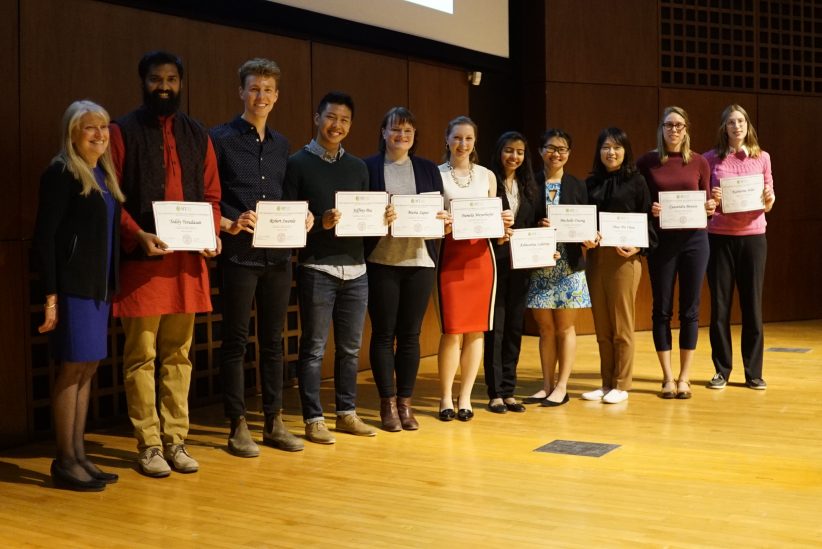 Do you want to learn how to better present and promote your research? Are you interested in competing in the Spring Three Minute Thesis (3MT) competition, which challenges participants to present their 80,000 word thesis or dissertation in just three minutes?
The Graduate School is offering a series of workshops dedicated to research presentation and communication. Join us to improve your skills in making effective presentations, regardless of whether you intend to participate in the 3MT competition.
To receive more information about the 3MT competition, email grad3mt@cornell.edu or fill out the interest form.
---
Workshop Sessions
How to Turn Your Research Into an Elevator Pitch (And What's an Elevator Pitch?)
Information Sessions on 3MT
Tell Your Story! Developing Your Presentation's Design and Message
Making Online Presentations Accessible
Presenting Research Effectively at a Distance: Technology and You
Slide Design and Graphics
Overcoming Stage Fright and Improving Your Presence
---
3MT 2020-2021
Compete with other Cornell graduate students and get the opportunity to compete in the Ivy competition, the Northeastern (U.S. and Canada) competition, and to showcase your research at the Council of Graduate Schools annual meeting.
Register if you want to participate in Cornell's 3MT competition in Spring 2021. Preliminary round competitions are scheduled for February 22-26, 2021 and the final round competition is March 10, 2021. We will send you more information about the preliminary round presentations if you completed the interest form.
3MT is an annual competition sponsored locally by the Graduate School, but with competitions across the globe. All research master's and doctoral students who have some completed research to share are eligible. This year, all submissions will be in video format. Read more about past 3MT competitions and view videos.