Multicultural Academic Council Mentoring Program
The MAC (Multicultural Academic Council) Mentoring Program is a collaboration of MAC and the Graduate School Office of Inclusion & Student Engagement. MAC is a graduate student organization focused on ensuring that doctoral students, especially those from backgrounds historically excluded and underrepresented in academia, can connect with peer mentors and develop positive strategies for excelling academically and personally throughout their graduate career and beyond.

MAC mentors and mentees participate in large group mentoring activities and are assigned to M&M (mentors & mentees) Pods that bring small groups of mentees together with more advanced graduate students. All mentors and mentees participate in monthly discussion sessions focused on common issues faced by early-career graduate students and participate in smaller group discussions and activities with their assigned M&M Pods.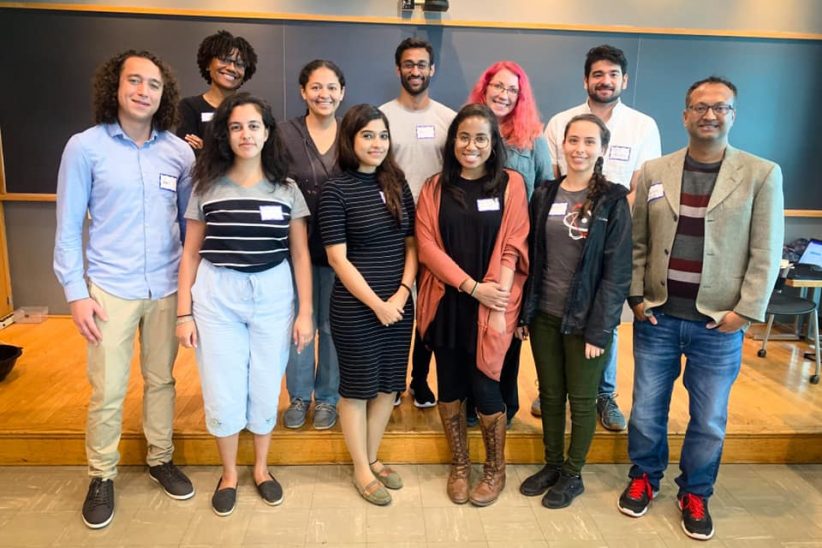 Peer Mentors
MAC invites doctoral students going into their second year or beyond, as well as postdoctoral fellows and associates, to apply to serve as peer mentors to support the success and professional development of first-year doctoral students.
Eligibility
Currently-enrolled, full-time doctoral student or employed postdoctoral fellow/associate
Must have completed at least one year in a doctoral program
Mentees
MAC invites first-year doctoral students to apply to participate in the MAC Mentoring Program as mentees, which brings more advanced graduate students and postdocs together with beginning graduate students for monthly discussion sessions focused on common issues faced by early-career graduate students.
Eligibility
Currently enrolled doctoral student
First or second-year doctoral student
Time Frame
Peer mentor and mentee applications were due August 30, 11:59 p.m. ET. The MAC Mentoring Program runs on an academic year schedule.
Meeting & Event Dates
Fall 2021
Sept. 10: Mentor Orientation
Sept. 16: Mentee Orientation
Sept. 22: Surviving and Thriving in Graduate School
Oct. 26: Getting the Most out of Your Advisor/Advisee Relationships
Nov. 17: Finding Community on Campus
Dec. 11: Winter Social
Spring 2022
Jan 26: Tackling Tricky Situations with your Advisor
Feb. 17: Understanding Implicit Bias and Strategies for Responding to Macro/Micro Aggressions
March 23: MAC Mentoring Program Keynote with Dr. Beronda Montgomery: From Deficits to Possibilities: Mentoring Lessons for Building Bridges to Access and Success
April 13: Spring Social
Questions?
Please contact MAC at Multicultural.Academic.Council@gmail.com