Multicultural Academic Council Mentoring Program
The MAC (Multicultural Academic Council) Mentoring Program is a collaboration of MAC and the Graduate School Office of Inclusion & Student Engagement. MAC is a graduate student organization focused on ensuring that doctoral students, especially those from backgrounds historically underrepresented in academia, can connect with peer mentors and develop positive strategies for excelling academically and personally throughout their graduate career and beyond.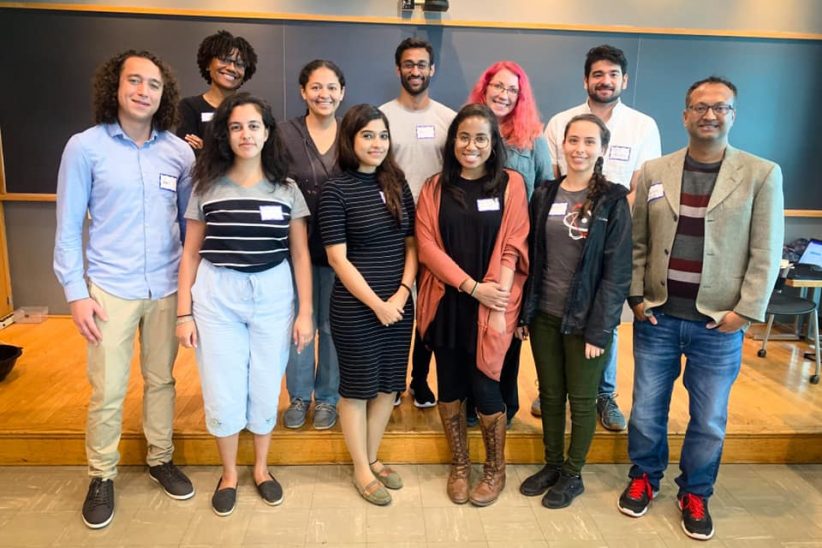 Peer Mentors
MAC invites doctoral students going into their third year or beyond, and postdoctoral fellows and associates, to apply to serve as peer mentors to support the success and professional development of first year doctoral students.
Eligibility
Currently-enrolled, full-time doctoral student or employed postdoctoral fellow/associate
Must have completed at least two years in a doctoral program
Mentees
MAC invites first and second year doctoral students to apply to participate in the MAC Mentoring Program as mentees, which brings senior graduate students and postdocs together with beginning graduate students for monthly discussion sessions focused on common issues faced by early career graduate students.
Eligibility
Currently-enrolled, full-time first and second year doctoral students
Timeframe
Peer mentor and mentee applications are solicited through early September. The MAC Mentoring Program runs on a late September through late March schedule.
Questions?
Please contact MAC at Multicultural.Academic.Council@gmail.com