Intergroup Dialogue Project – Grad/ Postdoc Short Course
March 3, 2020 @ 3:30 pm

-

6:00 pm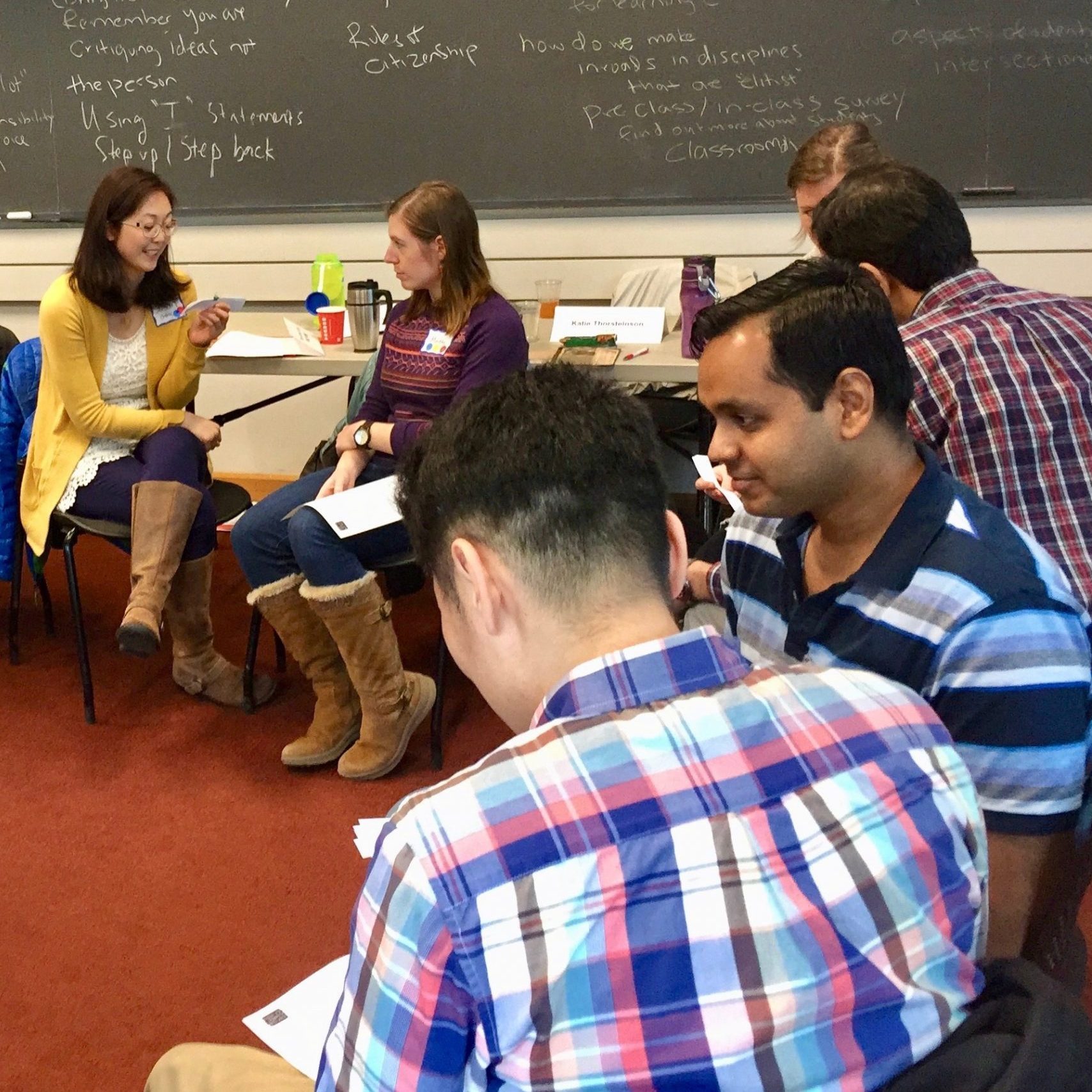 This is an invitation-only event open to those who applied by the November deadline and were accepted for Winter 2020. Please contact the IDP team at idp@cornell.edu with any questions.
Through an interactive process known as intergroup dialogue, this offering, hosted by the Intergroup Dialogue Project, provides participants with opportunities to explore how their social identities shape their professional choices and teaching/learning styles, how to build capacity to have meaningful dialogue and effective collaborations across social, cultural and power differences, and how to explore the power of alliances when seeking to create an inclusive environment.
This program offering for Graduate Students and Postdoctoral Scholars has been made possible through funding support from the Graduate School Office of Inclusion and Student Engagement, CIRTL at Cornell, the Graduate School's ETS/CGS Award for Innovation in Promoting Success in Graduate Education, and the National Science Foundation-funded Cornell CIRTL AGEP Project under Grant No. 1647094.
This program could be for you if you want to:
Connect more effectively with students, faculty, and colleagues.
Prepare yourself to engage in diversity & inclusion processes in your future career as a scholar/professional.
Explore your own social identities and learn how they relate to larger structures.
Feel confident addressing power dynamics in your field.
Learn how to respond to uncomfortable comments and situations.
Engage in meaningful conversations about and across differences.
Communicate productively through conflict.
Collaboratively think about ways you can enact positive social change.
Get to know a diverse group of scholars who are interested in similar topics!
Related Events