2021-22 Virtual Building Allyship Series: Understanding and Combating Insidious Forms of Anti-Asian Racism
October 4, 2021 @ 12:00 pm

-

1:30 pm
Session Summary: This session will include an invited talk and moderated panel discussion focused on developing an understanding of Anti-Asian racism and the many insidious forms in which it can manifest. It will also center on sharing strategies on how those seeking to serve as allies can actively help combat Anti-Asian racism including overt and covert forms of violence.
Featured Speaker and Moderator: Juhwan Seo, Ph.D. Candidate, Sociology
About the Speaker

Juhwan Seo is a PhD Candidate in Sociology and a Graduate Resident Fellow in Hans Bethe House at Cornell University, where he is affiliated with the Asian American Studies, Latinx Studies, and Feminist, Gender, & Sexuality Studies Programs. He studies how U.S. immigration policy shapes family formation of queer immigrants and how ethnic businesses employ low-wage immigrant workers. Previously, Juhwan organized with the New York Immigration Coalition and co-founded the Harvard Ethnic Studies Coalition. His research has been funded by the National Science Foundation, National Institute of Justice, and the Social Science Research Council.
At Cornell, Juhwan plays with 14Strings!, a Filipino guitar ensemble (rondalla), and mentors undergraduate students on pursuing graduate studies with Graduate Students Mentoring Undergraduates. He previously worked for the Mario Einaudi Center for International Studies. Before coming to Cornell, Juhwan worked for an immigration advocacy nonprofit, where he conducted education policy research and organized immigrant communities. At Harvard, he led the movement for Ethnic Studies, managed a chamber orchestra, and taught health education at high schools.
Panelist Information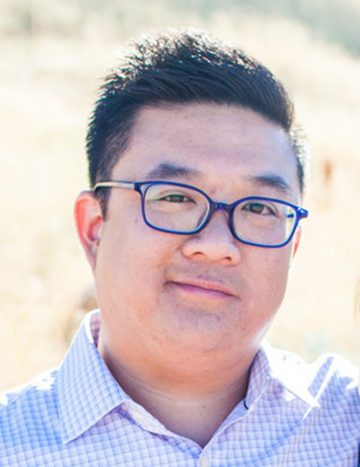 Clement Chow joined the Department of Human Genetics at the University of Utah School of Medicine in 2015 as an assistant professor. He was promoted to associate professor in 2021. His lab focuses on building precision medicine tools for therapeutic discovery in rare childhood diseases. Clement received his BA from Cornell University in 2003. He completed his Ph.D. in 2008 in the Department of Human Genetics at the University of Michigan, where he worked with Miriam Meisler. Clement completed his postdoctoral training as a co-mentored postdoc with Andy Clark and Mariana Wolfner at Cornell University. While not in the lab, he is wrangling two unruly children and four chickens.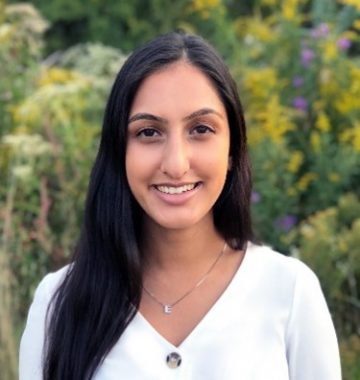 Elvisha Dhamala is a computational neuroscientist studying neurobiological factors underlying behavioral traits and psychiatric illness in the Holmes Lab as the inaugural Yale Kavli Institute for Neuroscience Fellow for Academic Diversity. She earned her BSc in Neuroscience in 2017 from McGill University, and her PhD in Neuroscience from Weill Cornell Medicine/Cornell University in 2021. Her scientific work integrates her expertise in neuroimaging, connectomics, and machine learning to understand sex-specific brain-behavior relationships and neurobiological risk factors for psychiatric illnesses. Apart from her research, she is actively involved in educational outreach and community leadership.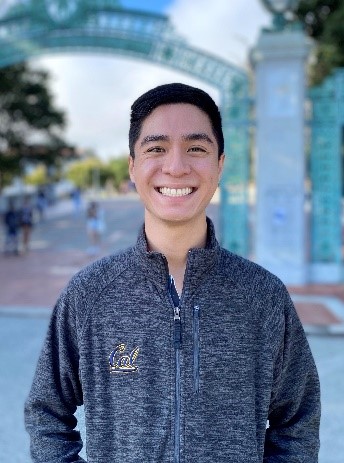 Jason C. Marvin (Pronouns: he/they) is a biomedical engineer interested in leveraging engineering approaches to dissect the biological mechanisms governing musculoskeletal tissue maintenance and regeneration in health, aging, and disease. His dissertation research under Prof. Nelly Andarawis-Puri investigates the role of the extracellular matrix and resident cells in facilitating mammalian tendon regeneration. Jason received his B.S. in Biomedical Engineering from the University of Texas at Dallas and a M.S. in Biomedical Engineering from Cornell University.
Outside of research, Jason serves as a Graduate Resident Fellow for William T. Keeton House in the West Campus Housing System. Jason is passionate about inclusive pedagogy and has designed and led related workshops as a Cornell Center for Teaching Innovation Graduate Fellow. As a trainee member of the Biomedical Engineering Society Diversity Committee and past Director of Mentorship for the Out in STEM Diversity & Inclusion Committee, Jason (who self-proclaims themself as aggressively gay and Asian) is committed to actively dismantling structural barriers to retaining and supporting queer scientists in the academy. Within Cornell and the broader Tompkins County community, Jason has been engaged in numerous outreach and mentorship initiatives that have focused on empowering scientific literacy and providing accessible, hands-on experiential learning to foster the next generation of scientists. In his free time, Jason enjoys indoor bouldering at Lindseth, new coffee varieties, and playing with dogs.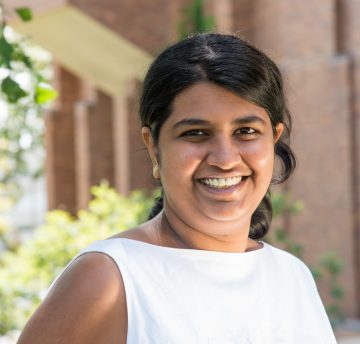 Kavya Krishnan is a PhD candidate in the field of Soil and Crop Science. Her primary research interests are studying soil health – particularly its effects on food security. A Tata-Cornell Institute Scholar, she primarily works in North-East India, studying the regional variation in soil health and the management practices that lead to these differences. While she likes working in a laboratory, Krishnan also enjoys field work and interacting with people from different walks of life. Prior to enrolling at Cornell, Kavya received a joint Master's degree in Soil Science and Agroecology at the University of Wisconsin-Madison and a Bachelor's degree from the SUNY College of Environmental Science and Forestry in Environmental Biology. Over her four years at Cornell University, she has also been involved with various campus organizations and has advocated for students whenever she can.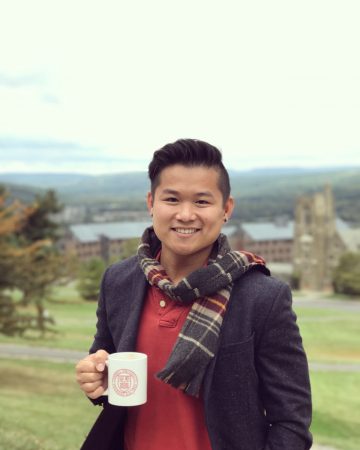 Vinh P. Pham is a PhD candidate in the department of Comparative Literature. He holds a BA & MA in Spanish Language and Literature from Florida Atlantic University, as well as a MA in Comparative Literature from Cornell University. His work engages with questions of language and temporality in postcolonial novels from Vietnam and the Philippines. At Cornell, Vinh has taught different levels of Spanish language for the Department of Romance Studies, as well as FWS courses for the Department of Comparative Literature and the Knight Institute.