Help and Support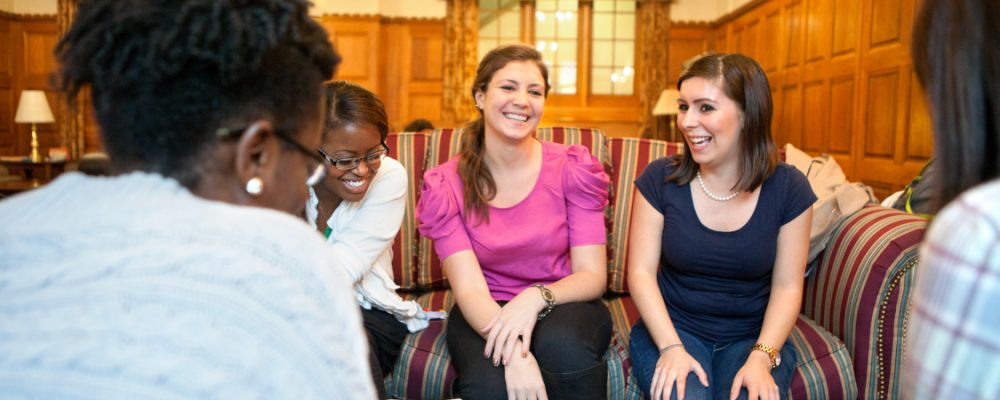 Graduate school is a fulfilling and rewarding experience, and sometimes challenging. It can be helpful to reach out to someone. In addition to talking with your already established networks (i.e. your friends, family, or mentors), other Cornell individuals can provide valuable information and caring support.
---
If you are in crisis, please call Cornell Health 24/7 at 607-255-5155 and identify the situation as an emergency. Cornell Health is equipped to handle crisis situations on short notice. During business hours, any student with an urgent need can walk into Cornell Health for counseling or other assistance. Students can also contact the Cornell University Police Department at 607-255-1111.
---
Contacts for non-emergency situations:
---
Your Director of Graduate Studies (DGS)
Academic help, including information about academic requirements, expectations, and resources for support
Guidance on handling dispute resolution
Your Graduate Field Assistant (GFA)
Administrative help
Procedures and resources
---
Janna Lamey in the Office of Graduate Student Life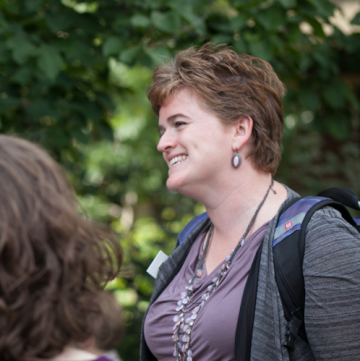 Contact Assistant Dean Janna Lamey (janna.lamey@cornell.edu) for any reason, the earlier the better, by email or at 607-255-5184 (direct line). As a first-point of contact at the Graduate School, students often meet with Janna to brainstorm options, gain support, and receive information or referrals about the following:
Academic:
Explore navigating academic relationships and difficulty in making academic progress
Consider alternatives in your academic program (i.e. switching programs, changing career path, leaving Cornell)
Health and wellness:
Explore options for when health concerns are impacting academic progress
Understand sources of support when not able to focus, concentrate or loss of motivation in research/scholarship
Policies and procedures:
Explore options in handling difficult problems or situations
Understand University policies and procedures better as it relates to your concern
Personal concerns:
Address personal or family emergencies, such as injury, accident, or death
Navigate challenging personal life situations (i.e. roommates, partner/children, visa concerns, financial, etc.)
Discuss options when you have been treated unfairly, insensitively, or irresponsibly
What you can expect from meeting with Janna:
Confidentiality*
Non-judgmental place to listen effectively to your experience
Brainstorm possible solutions and evaluate alternative plans for resolution
Assistance (that you want!) to help navigate your program
Resources and services for academic and personal support
Referrals to other services and personnel (may include other Graduate School Deans)
Support you as a whole person; reaffirm the value of self-care and being resilient
*Meetings with Janna can be confidential, except in cases where University policy or federal law obligates me to report or address, such as situations of harm to self or others, along with situations of sexual misconduct/violence. In these situations, other campus offices (outside your program) will need to be brought into the conversation and you will be informed of this along the way.
If you would like other confidential resources, please consider going to Cornell Health, Cornell United Religious Work Chaplains, the Cornell Victim Advocate, the Women's Resource Center (WRC), the LGBT Resource Center, or The University Ombudsman.
---
Jan Allen in the Office of Academic and Student Affairs
Contact Associate Dean Jan Allen (jan.allen@cornell.edu) to discuss academic issues related to your progress. Common reasons: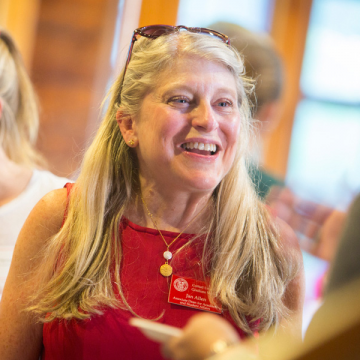 Discuss academic, progress, status, and policy issues (that are not addressed within the graduate field)
Address conflict resolution, including the Graduate School Grievance Policy
Address academic integrity or responsible conduct of research issue
---
Sara Xayarath Hernández in the Office of Inclusion and Student Engagement
Contact Associate Dean Sara Xayarath Hernández (sh267@cornell.edu) to discuss issues related to diversity and inclusion; leadership and professional development;
community and alumni engagement; and incidents of bias. Common reasons:
Discuss how you are experiencing the climate of Cornell and to explore opportunities to further enhance the climate for graduate students
Explore opportunities to collaborate with the Graduate School and graduate student organizations on initiatives focused on community engagement, diversity, and inclusion
Explore the programs and resources available to support the professional and leadership development of graduate students
Learn about opportunities to engage with alumni through professional development based programs
Discuss options for reporting and dealing with experiences related to bias and discrimination
---
Student Services
Contact Student Services (gradstudserv@cornell.edu) for general inquiries about registration, enrollment, funding, leaves, exams, petitions, thesis and dissertation submission, degree completion, or other student requirements.
---
Cornell Health Counseling and Psychological Services (CAPS)
Call CAPS at 607-255-5155 to speak to staff members confidentially about academic, emotional, or social concerns. It is a sign of intelligence and strength to recognize when you may need help. CAPS supports the "Let's Talk Program," which provides easy access for you to receive informal confidential consultations with counselors. These are free, confidential and no appointment is necessary.
If you have questions about managing your mental health while you are away from campus, please see this resource.
Mental Health at Cornell is also dedicated to providing support and resources to meet the emotional, physical, social, and spiritual needs of the university community.
If you do not see what you need on this page, we encourage you to contact Janna Lamey (janna.lamey@cornell.edu); she can direct you to the appropriate resource.