Assistantships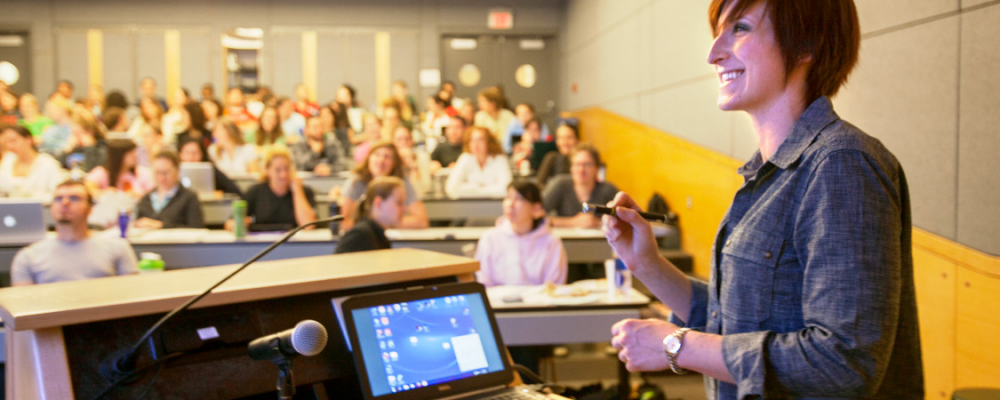 Full-time Ph.D. and research master's students may be awarded assistantships, which fall into four general categories: teaching assistant (TA), research assistant (RA), graduate assistant (GA), and graduate research assistant (GRA). These awards are administered by fields and departments.
Assistantships are an arrangement in which financial support is given to a graduate student who engages in teaching and/or research in furtherance of the university's academic mission, as well as his or her graduate education.
Students on full assistantships receive the following:
a stipend,
a full tuition credit, and
Cornell individual student health insurance.
Some fields may supplement the stipend and/or make summer appointments.
See also: University Policy on Assistantships
Applying
Assistantships are awarded by departments, fields, and Principal Investigators. There is no separate application for assistantships. The assignment is usually in your major field or a closely-related one.
Teaching Assistants (TAs)
A teaching assistant is an academic appointment in support of the teaching of a course. Teaching assistants may assist in teaching a section of a course, lead discussions, and/or lead laboratory sections. Teaching assistants average no more than 15 hours per week for the base stipend as established by the Board of Trustees.
Special information for incoming international students:
International students who come from countries where English is not the first language and who will TA in their first semester at Cornell are required to participate in the Center for Teaching Innovation's International Teaching Assistant (ITAP) summer program.
The ITAP summer program supports first-time international teaching assistants in preparing for the variety of instructional roles they may undertake while at Cornell. The program offers a high level of individual guidance, small group sessions, and activities designed to help students familiarize themselves with Cornell's campus and culture.
Through participation in this program, students have the opportunity to develop their oral communication and/or pedagogical skills and to critically examine the impact of culture on teaching and learning.
The following groups of students are considered automatically exempt from the ITAP summer program:
Citizens and permanent residents of countries whose first language is English. This exemption does not extend to regions of such countries where the official language is not English. Thus, among the automatically exempt are students from English-speaking Canada, Australia, New Zealand, Ireland, and the U.K. Among those not exempt automatically are students from the Indian subcontinent, Singapore, the Anglophone Caribbean, Anglophone Africa, Francophone Canada, and Puerto Rico.
Current Cornell students who have already been exempted by the ITAP staff based on an ITAP language interview.
Students who have successfully completed ALS 5780 and have not been required to enroll in further language classes.
Students who have completed at least three years of undergraduate and/or graduate study at an institution where the official language of instruction is English. Such students are exempt from the ITAP summer program but are still required to participate in an ITAP language assessment and may be required to enroll in language classes before they can assume a TA assignment. Please see the International Teaching Assistant Program webpage for upcoming assessment dates.
The director of graduate studies (DGS) may petition the dean of the Graduate School for individual student exemptions. Requests for exemption must include the signatures of the DGS and the department chair of the TAship. Students with grounds for individual exemption include:
Students who do not get their visas in time to participate in the program.
Students who have to miss part of the program due to an emergency or other hardship.
Requests for individual exemptions from the summer program must be received by the dean of the Graduate School no later than July 1. Students who receive individual exemptions from the summer program are not exempt from ITAP screening and may be required to enroll in language classes.
For additional information about ITAP, please contact your field or the Center for Teaching Innovation.
See also: On-Campus Work
Support and resources for TAs:
The Center for Teaching Innovation (CTI) offers a central place where teaching assistants can go for insight and assistance with their teaching responsibilities, including programs and workshops for teaching assistants with all levels of experience.
Graduate Research Assistantships (GRAs)
A GRA is an academic appointment focused on thesis or other degree-related research of a type that is required from all candidates for the degree. The research project for a GRA directly supports the student's thesis or dissertation. Because a student devotes considerable time to thesis or dissertation research, the time spent is connected with the project.
Research Assistantships (RAs)
A RA is an academic appointment for research that is not directly thesis-related, 15 to 20 hours per week, averaging no more than 15 hours per week. For example, a RA appointment might include data analysis on a faculty research project not directly related to the student's dissertation topic. As with other assistantships, there is no separate application. Students are appointed by departments, fields, or individual faculty.
Graduate Assistantships (GAs)
A GA is an academic appointment requiring 15 to 20 hours a week, averaging no more than 15 hours per week, for the base stipend as established by the Board of Trustees. For example, a GA appointment might include assisting a faculty member in developing and coordinating an academic conference.