Admitted Students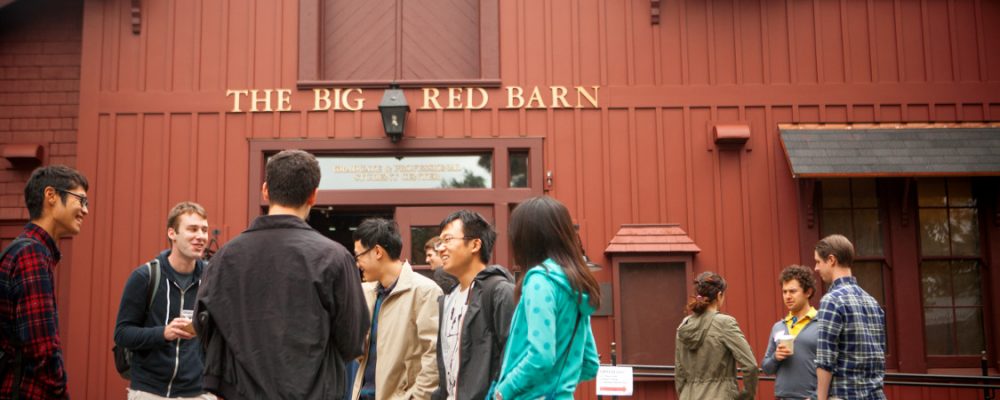 Welcome to Cornell!
Congratulations on your acceptance to Cornell…and welcome! We are excited that you will be joining us in beautiful Ithaca this January. You are invited to attend the Graduate School's Orientation on Monday, August 24 from 9:00 am to 10:30 am in Barton Hall.
We have an exciting and informative program to help launch you into a successful graduate experience. Please join us to:
Learn about support and resources available through the Graduate School,
Learn from current students via our Graduate Students, Graduate Stories video,
Engage in discussion about a successful experience with the Graduate School Deans, and
Learn Strategies for success from the Graduate and Professional Student Assembly (GPSA).
Of course you will also meet and network with other new graduate students.
Our goal is simple: We want to warmly welcome you to campus and help you become a member of new communities of scholars, researchers, and peers. You will learn about graduate study at Cornell along with expectations and tips for success as a new graduate student. We will introduce you to valuable resources and services to help you during your time at Cornell. You will also receive your Cornell Student ID. Our orientation does not replace your Field orientation program but supplements it to help you experience the benefits of a larger, interdisciplinary community. Please consul your field's website for field, college, and program-specific orientation programs.
Before You Arrive:
If you have not already done so, make sure that you visit the New Students web page for information specifically for graduate and professional students.
Respect at Cornell: Cornell University is committed to providing a safe, inclusive, and respectful learning, living, and working environment for its students, faculty, and staff members. All graduate and professional students must complete this video-based program, which provides critical information about sexual harassment, sexual assault, dating and domestic violence, stalking, gender discrimination, and bystander intervention options. Not Anymore will help you better understand how vitally important these issues are and what you can do to help make our campus safer. You can log in directly from the New Students website.
Official Transcript: If you haven't already done so, please have your official, final transcript of your undergraduate degree sent directly to the Graduate School Admissions Office located in Caldwell Hall, Room 172.
Work Authorization (I-9): More information about securing work authorization as a Cornell student will be sent to you via your graduate field. Information is also available through the Form I-9 video and reference guide with instructions to complete the Form I-9.
Additional Graduate School Orientation Events (Please RSVP as noted Below):
Friday, August 28 from 3:30– 4:30 pm: New Student Mix & Mingle is networking over beer and snacks with other first-years at the Big Red Barn.
Friday, August 28 from 4:30– 7:00 pm: TGIF (Tell Grads It's Friday) at the Big Red Barn ($1 beer). No RSVPs, just show-up!
For International Students: The Office of Global Learning- International Services Spring Orientation Program. Staff will be on hand to talk about immigration, health, safety, and work. The Orientation is a drop-in orientation, so come and go as you wish. Attendance for all international students is recommended but not mandatory.
If you have any questions, or need accommodations to participate in this event, please contact Janna Lamey, Assistant Dean for Graduate Student Life (607-255-5184 or janna.lamey@cornell.edu) as soon as possible.