About
Graduate study has been a part of the Cornell experience since the founding of the University in 1865.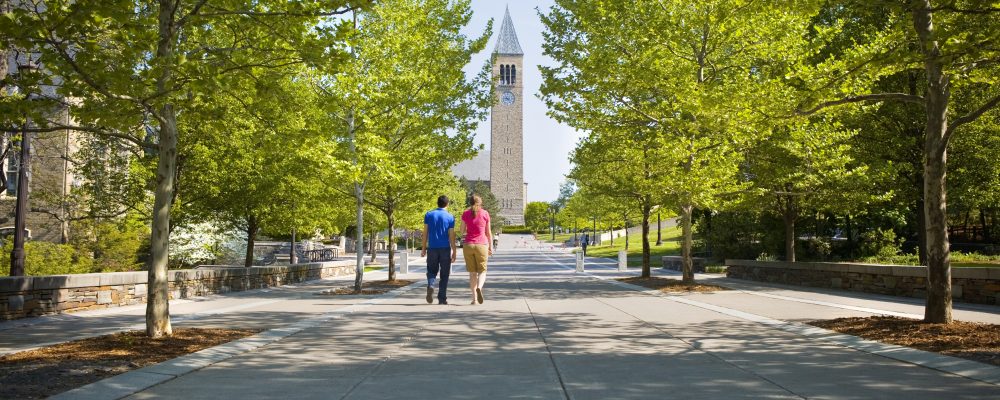 About the Graduate School
Cornell is one of the first institutions of higher education in the United States to offer advanced degrees, and one of the very first to admit women and African American students. Today, our Graduate School is an intellectually-stimulating, warm, vibrant community of nearly 100 fields of study.
---
Ask a Dean
How can I get funding to present a conference talk? How do I apply for parental leave? Who can I talk to about a confidential issue in my graduate field? How do I handle a difficult relationship in my field? Use the "Ask a Dean" program to get answers to your questions.
---
Publications and Reports
Using electronic and printed materials, the Graduate School celebrates and promotes our system of graduate education both internally and externally.
---
Graduate and Professional Community Initiative
The Graduate and Professional Community Initiative (GPCI) 2013, created by the Graduate and Professional Student Assembly in 2013 as a strategic five-year plan, provided a framework to identify and address issues related to graduate and professional student life. Progress reports as of Spring 2018 and Spring 2020 provide summaries of progress on GPCI-related issues that have been achieved through effective partnerships between graduate/professional students and many offices across campus, including the Graduate School.
---
Union Representation
Cornell Graduate Students United (CGSU), a group of graduate students interested in achieving labor union representation for graduate assistants at Cornell, is affiliated with the American Federation of Teachers (AFT) and New York State United Teachers (NYSUT). CGSU/AFT/NYSUT filed for a union representation election in Spring '17. We created a Union Representation section of our website to address information needs of the Cornell community related to this important issue.
---
Contacts
As a large research institution, Cornell has a variety of offices and resources to help you navigate everything from application to graduation.