Financial Support
At Cornell, tuition costs and financial support vary with field and degree program.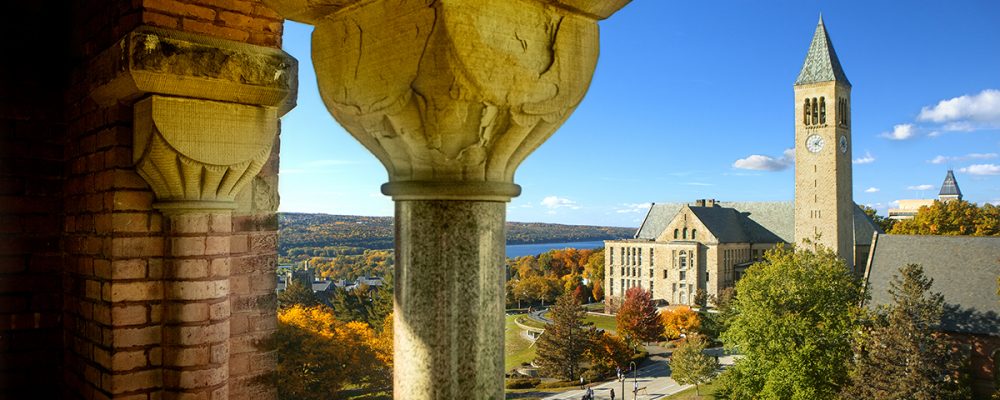 Ninety-nine percent of Cornell's Ph.D. students are fully funded to pursue their degrees through a combination of competitive internal and external fellowships and research and teaching assistantships. Funding packages include tuition, fees, health insurance, and a living allowance or stipend. Our base stipend rates for fellowships and assistantships are equivalent, consistent across graduate fields, and competitive with top other U.S. universities.
Research master's and professional degree programs at Cornell provide limited financial assistance. The terms of the awards may vary according to the program. For more information, please contact the individual professional program.
---
Tuitions and Costs
Tuition varies with field and degree program. Research degrees (M.S., M.A., and Ph.D.) are assessed different tuition rates than professional degrees.
---
Assistantships and Fellowships
Assistantships are an arrangement in which financial support is given to a graduate student who engages in teaching and/or research in furtherance of the university's academic mission, as well as his or her graduate education. A fellowship provides financial support to graduate students to pursue graduate studies without associated teaching or research responsibilities.
---
Additional Sources of Financial Support
The Graduate School strongly encourages students to apply for external fellowships and grants. These may be offered by government agencies, private foundations, or corporations, and may provide one year or multiple years of support. The Graduate School at the University of California, Los Angeles maintains one of the most extensive and up to date university databases on graduate school funding (GRAPES). Federal loans are also available to assist with tuition costs.
---
Taxes
At the graduate level, all fellowship and assistantship stipends are considered taxable income by the Internal Revenue Service and by New York State.