Academic Progress
Throughout your time in graduate school, it's important to be aware of requirements, deadlines, and milestones, and explore the offices and programs available to help you stay on track.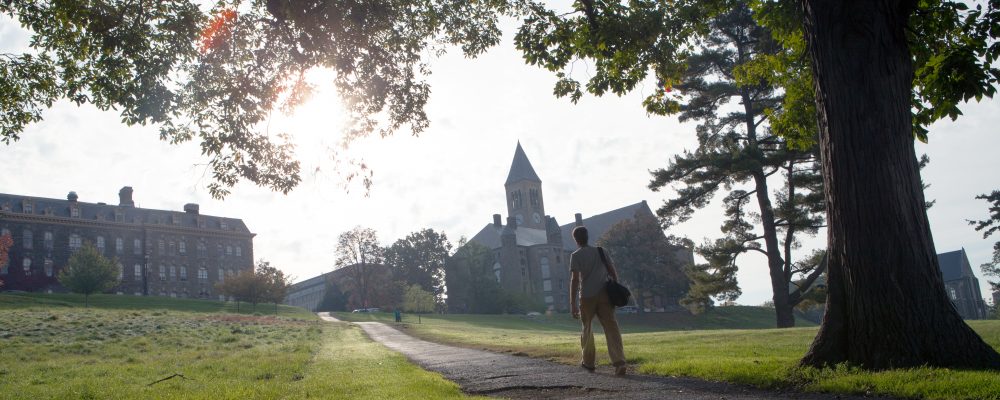 Requirements
Distinguished academic programs depend not only on the talent, background, and motivation of the participants but also on their shared commitment to relationships based on mutual respect, ethical conduct, and freedom of inquiry. It is the joint responsibility of faculty and graduate students to support the full range of goals proper to graduate education.
---
Advising & Mentoring Guides
The advising guides and inclusive mentoring resources for faculty, research students, and professional students address advising and mentoring relationships, roles, and responsibilities.
---
Academic Policy & Programs
The Graduate School Office of Academic Affairs works with faculty and students on issues related to academic policy and programs.
---
Pathways to Success
Pathways to Success is designed to help graduate and professional students and postdoctoral scholars be successful throughout their time at Cornell and into their future careers.
---
Thesis & Dissertation
The final requirement in earning a graduate degree is the completion and defense of the master's thesis or doctoral dissertation. Understanding the steps and associated deadlines in the thesis/dissertation submission and degree conferral process is necessary to establish a successful plan and realistic timeframe.
---
Commencement
Information for doctoral, master's, and professional master's candidates preparing to graduate.