NCFDD Webinar: Overcoming by Understanding Academic Writer's Block
November 30, 2021 @ 2:00 pm

-

3:30 pm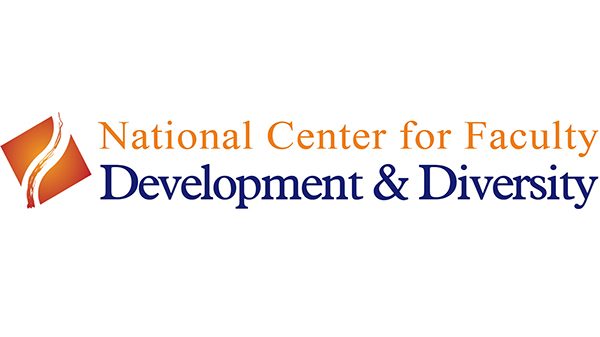 In this webinar, Dra. Aurora Chang addresses the state of immobility and powerlessness when writing feels impossible – also known as writer's block. She focuses on the stories we tell ourselves about who we are as academic writers and how that narration deeply impacts our perceived ability to write. She asks the broad question – how do we revise our self-narratives so that writing feels freeing rather than confining? She also asks the specific question – what are simple, practical ways to overcome academic writing blocks when they hit? The main takeaway? Understanding the roots of your writing block is at the crux of overcoming it.
By the end of the webinar, you will:
Reflect on the relationship between academic writing and your personal identity
Understand and re-narrate the stories you tell about your writing identity
Learn short-term and long-term ways to conquer academic writing blocks.
Presenter Details
Dra. Aurora Chang is a once undocumented Guatemalan immigrant turned hyper documented professor of Higher Education at Loyola University Chicago. A graduate of UC Berkeley, Stanford University, and The University of Texas at Austin, she earned her doctoral degree in Curriculum and Instruction with a programmatic focus on Cultural Studies in Education. As a twenty-five-year educator, she began her career as an English/English as a Second Language high school teacher in the San Francisco Bay Area – the foundation of her career.
Prior to her role as an assistant professor at Loyola University, she spent fifteen years in diverse leadership roles that spanned the PreK-20 spectrum as well as public, private, and non-profit sectors, including stints at the College Board, The University of California at Berkeley, The University of Texas at Austin, Beloit College, and The University of Wyoming.
Dra.'s research centers on the intersection of education, identity, and agency within traditionally marginalized communities. Currently, she focuses on four research areas: (1) Latinx educational experiences with a focus on those that are undocumented, (2) Multiracially-identified students' educational experiences, (3) how educators (K-20) of all backgrounds can effectively reflect upon their pedagogical practices in an effort to serve students of marginalized backgrounds, and (4) the experiences of Faculty Women of Color in the Academy.
---
Free Individual Memberships for the National Center for Faculty Development & Diversity (NCFDD)
Available to all Cornell students, postdocs, faculty, and staff
Cornell is an institutional member of the National Center for Faculty Development & Diversity (NCFDD), a nationally recognized, independent organization providing online career development and mentoring resources. The NCFDD provides members with access to tools to increase research and writing productivity and improve work-life balance.
Activate your account by following the steps below:
Go to the NCFDD website
Under "Select Your Institution," choose "Cornell University"
Select "Activate my Membership"
Complete the registration form using your Cornell email address
Check your Cornell email account to find a confirmation/welcome email. Click "Activate Account" in the email
Related Events