Summer Pathways to Success (P2S) Series: Career Panel – Careers In and Beyond Academia
June 3, 2020 @ 11:00 am

-

12:00 pm
Pathways to Success is the Graduate School's framework for helping graduate and professional students and postdoctoral scholars be successful in their research and scholarship, and establish necessary skills for their future careers.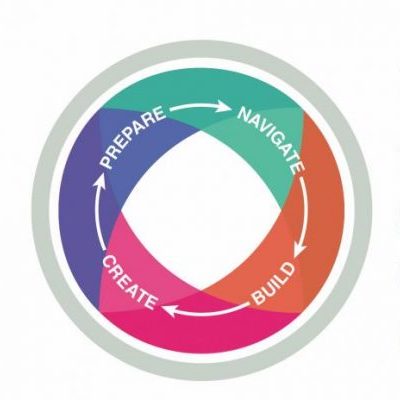 The Summer P2S Series is a professional development opportunity for doctoral, professional degree, and research master's students and postdoctoral scholars that will provide participants with information and tools useful for their time at Cornell and beyond. Participants may register for an individual session or all sessions offered within this three-part series.
EVENT SPONSORS: The Graduate School, English Language Support Office (ELSO), Career Services, and the Office of Postdoctoral Studies.
PARTICIPATING GRADUATE SCHOOL OFFICES: Inclusion and Student Engagement, Academic and Student Affairs, Careers Beyond Academia, Future Faculty and Academic Careers, Graduate Student Life, and the Big Red Barn.
---
Summer Pathways to Success (P2S) Series Agenda
June 3, 2020

Part I: 11:00 am – 12:00 pm
Career Panel Discussion: Careers in and Beyond Academia
Moderator: Susi Varvayanis, Executive Director of Careers Beyond Academia
Panelists:
Session Summary: Hear directly from Cornell graduate alumni and professionals who have pursued a variety of careers in and beyond academia. Learn insights into how their graduate training prepared them for their varied roles and how they leveraged their transferable skills to pursue and progress in their chosen career pathways.
P2S Focus Area: Prepare for Your Career
---
June 4, 2020
Part II: 11:00 am – 12:30 pm
Workshop: Facing an Uncertain Future Without Losing Yourself
Speaker: Mia Tootill, MA '13, Ph.D. '17 (Musicology), LMSW, CMT-P, Psychotherapist & Mindfulness Teacher
Session Summary:With many challenges upon us, it is easy to lose our drive and desire, forgo meaningful connections with others, and to question everything around us. Being a graduate student today can be particularly overwhelming, due to the already tenuous nature of the job market, the ever-pervasive "imposter syndrome", and increased unknowns of how academia will be affected by the coronavirus crisis. It has become more important than ever to be able to see ourselves in a more expansive way, not solely as academics or defined by our intelligence, but as humans who each have unique contributions to share with the world. From this viewpoint, we can approach the future from a place of strength and resilience, knowing that we can face whatever obstacles arise. Join alumna and psychotherapist Dr. Mia Tootill who will take us through an interactive and reflective process to reaffirm our core selves and to address common blocks to validating our self-worth and overcoming the shame spiral. She will offer tools from psychological and mindfulness research and speak from her own personal and professional experiences as someone who navigated these challenges successfully herself and is now helping others do the same. If you are interested more specifically in psychotherapy as a profession, Dr. Tootill will be available after the talk from 12-12:30pm to answer questions about career transitions.
P2S Focus Area: Build Your Skills – Balance & Resilience
---
June 4, 2020
Part III: 1:00 pm – 2:00 pm
Workshop: Reframing Yourself for Your Job Search
Speaker: Denise DiRienzo, Ed.D., Experiential Program Director, Careers Beyond Academia
Session Summary: Focused on PhD students and Postdocs in the Humanities, Arts, and Social Sciences. Ever wonder how your skills could transfer to multiple career pathways? Bring your computer, spirit of adventure, and a job advertisement or description of your Dream Job to this workshop where we will explore career options, strategies and techniques to prepare for employment opportunities in multiple sectors beyond academia.
P2S Focus Area: Prepare for Your Career
---
IMPORTANT NOTICE: We strive to make our events accessible to all community members. Individuals who would like to request accessibility accommodations should do so within the registration form at least one week in advance of the event to help ensure accommodations can be met. While in the registration form, you will be able to navigate forward and backward to make edits to your data entries. However, once you have submitted the registration form, you will be unable to modify or input additional data. Please contact grad_assoc_dean@cornell.edu to make changes or cancellations, or to discuss accessibility needs.
Related Events