2021-22 Virtual Building Allyship Series: Marginalization and Racialization of International Scholar Identities within the U.S. Context
November 18, 2021 @ 12:00 pm

-

1:30 pm
Session Summary: This session will include an invited talk and moderated panel discussion focused on developing an understanding of how international scholar identities can be racialized and marginalized within the U.S. context and how this can impact their experiences within the academy. The panelists will share what contributes to or hinders their sense of belonging, and the strategies aspiring allies can employ to support international scholars who may be experiencing xenophobia alongside new aspects of marginalization. This discussion will also explore what individual and collective actions we can take to validate the experiences of international scholars and create more inclusive learning, research, and social environments.
Featured Speaker: Gustavo A. Flores-Macías, Associate Vice Provost for International Affairs and Associate Professor of Government
Moderator: Natalia Lopez Barbosa, Ph.D. Candidate, Chemical Engineering, and President of Graduate & Professional Students International
About the Speaker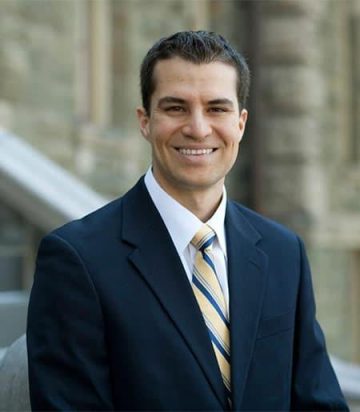 Gustavo A. Flores-Macías is the Associate Vice Provost for International Affairs and Associate Professor of Government Cornell University. His research and teaching interests include a variety of topics related to political and economic development in Latin America. Currently, Gustavo's research focuses on three main areas: 1) the politics of economic reforms, 2) taxation and state capacity, and 3) the consequences of the militarization of law enforcement. He current teachings include "Latin American Politics, Economy, and Society", "War and the State", "Politics of Energy and Natural Resources", and Comparative Methods at Cornell. and has taught courses in Comparative Politics, Latin American Politics, Globalization and World Affairs, and Statistics at Harvard, Georgetown, and Duke. Gustavo received his PhD in political science from Georgetown University and a masters in public policy from Duke University, where he was a Fulbright scholar. I was the 2017-18 Democracy and Development Fellow at Princeton University. Before joining the Government Department Gustavo was a fellow at Cornell's Polson Institute for Global Development between 2008 and 2010 and previously served as Director of Public Affairs in Mexico's Consumer Protection Agency.
Panelists
Asher Williams, Presidential Postdoctoral Fellow, Smith School of Chemical and Biomolecular Engineering
Janani Hariharan, Ph.D. Candidate, Soil and Crop Sciences, and Founder and Past President of Graduate and Professional Students International
Motasem Kalaji, Ph.D. Candidate, Communication
Nancy Ruiz Uribe, Ph.D. Candidate, Biomedical Engineering
Seema Singh, Ph.D. Candidate, City and Regional Planning