Postdoc Spotlight: Asher Williams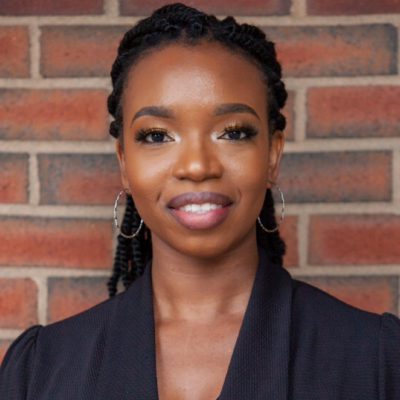 January 19, 2021
Asher Williams, Ph.D., is a Cornell Presidential Postdoctoral Fellow in the Smith School of Chemical and Biomolecular Engineering. After earning her undergraduate degree at New York University Tandon School of Engineering and graduate degree at Rensselaer Polytechnic Institute, she came to Cornell for its world-class research facilities and research independence.
What is your area of research and why is it important?
My current research is focused on developing a cell-free platform for manufacturing vaccines against bacterial infections in a safe and low-cost manner. Unlike traditional vaccine production, this cell-free system eliminates the need for specialized equipment, lengthy development timelines, and cold-chain distribution. This will help to expand the reach of vaccination campaigns and improve the response to disease outbreaks, particularly in developing countries and regions that are impoverished or isolated. I'm initially targeting acute diarrheal diseases that affect young children in resource-limited regions, but the platform can potentially be extended to other vaccine-preventable diseases.
You were selected as a guide with Team Halo. Tell us about what you'll be doing
I started off creating content to educate my friends and family about COVID-19 vaccines. Now as a part of Team Halo, I am joining their campaign to help promote confidence around the COVID-19 vaccine, by sharing factual information and answering questions – mainly using social media platforms and video content to engage persons who mostly get their news through social media and aren't normally reached by traditional health messaging.
What do you hope to accomplish in this role?
With the rollout of COVID-19 vaccines, many people are thinking and talking about whether they trust the vaccine and will take it. As a Team Halo guide, I hope to play a part in ensuring that these discussions are rooted in truth and science. Along with a pandemic, we're also dealing with an "infodemic" around COVID-19 vaccines, fueled largely by misinformation on social media. My goal is to develop and share content that will increase public confidence in COVID-19 vaccines and bring facts to more people in a relatable and easily understandable way.
What hobbies or activities do you enjoy in your spare time?
I really enjoy surviving intense workouts! I also like trying new recipes – baking and cooking are somewhat therapeutic for me.
Why did you choose Cornell?
I was attracted by the exciting work being done in Dr. Matthew DeLisa's lab and his group's track record of productivity and high-quality science. Additionally, Cornell offers world-class research facilities and significant research independence through the Presidential Postdoctoral Fellows Program.
What is next for you?
For now, I'm focusing on being as productive as possible during my postdoc while I decide on the best next step career-wise.
Do you have any advice for current graduate students?
Being in graduate school during a pandemic adds an extra layer of difficulty to an already challenging journey. My advice to graduate students (and myself) is to allow yourself time to adjust to whatever changes are happening in your program – and try to relax as well. A lot is out of our control and that can be scary and stressful but be patient with yourself. Together with time-management and planning, adjusting your attitude can make all the difference.