Events for August 18, 2020
Notice: Utilizing the form controls will dynamically update the content
12:30 pm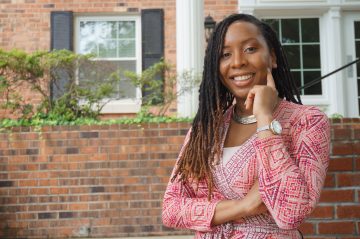 Summer Success Symposium
The Summer Success Symposium is a professional and community development event for new and continuing M.S./Ph.D. and Ph.D. students from across all graduate fields who identify as belonging to groups historically underrepresented in graduate education. The symposium has a particular focus on bringing together recipients of graduate fellowships in support of diversity as well as all other doctoral scholars who identify as students of color, first generation college (FGC) students, and/or who identify with other historically underrepresented groups such as LGBTQQ+ identified students, Veterans, students with disabilities, women in STEM, students with DACA status, Panel of students speakingand others. M.S. students interested in pursuing doctoral studies are also welcome to this event.
Find out more »
2:00 pm
In this Guest Expert Webinar by Wanda Swan, Founder of Swan Center for Advocacy and Research, participants will learn strategies for identifying and combatting anti-black racism in classrooms, how to most effectively support black students and colleagues, and how to proactively contribute to diverse and inclusive campus communities. Free Individual Memberships for the National Center…
Find out more »
8:00 pm
Big Red Barn Trivia continues via Zoom! Space is limited, so reservations will be first come first served. Please RSVP HERE by Sunday at 8pm. Only one representative from each team needs to RSVP. Please include your team name and the number of team members. Prizes will be awarded to the winning team!
Find out more »
+ Export Events