Summer Success Symposium
August 19, 2021 @ 8:00 am

-

5:00 pm
The Summer Success Symposium is a professional and community development event for new and continuing doctoral students from across all graduate fields. The symposium has a particular focus on bringing together recipients of graduate fellowships in support of diversity as well as all other doctoral students from backgrounds historically excluded from and underrepresented in the academy including, but not limited to those that identify as BIPOC (Black, Indigenous, and other People of Color), first-generation college (FGC) students, LGBTQQ+ identified students, Veterans, students with disabilities, women in STEM, students with DACA status, and others. Master's degree students interested in pursuing doctoral studies are also welcome to this event.
Through this symposium, participants have the opportunity to form connections and establish community. This symposium also provides participants with the opportunity to engage with successful alumni, faculty, and professionals with shared experiences and identities. Summer Success Symposium keynote and workshop content focus on providing participants with access to knowledge and insights that will help them navigate their successful transition into and progression through their graduate studies.
Tuesday, August 17 | 12:30- 2:00 pm ET
Opening Plenary Session:I CAN: Integrating Community, Agency, and Navigation in Graduate School
Often success in graduate school is defined by the institutional metrics as opposed to graduate student experiences. This session will explore integrating graduate student agency and the co-construction of community, toward the successful navigation of graduate school. Potential topics include maintaining work-life balance, cultural integrity, investing in yourself, motivations, committee dynamics, and mentorship, among others. Attendees may be asked to reflect on their own experiences and potentially share them with others.
Speaker: Dr. Sweeney Windchief (Assiniboine), Associate Professor, Department of Education, Montana State University
About Dr. Sweeney Windchief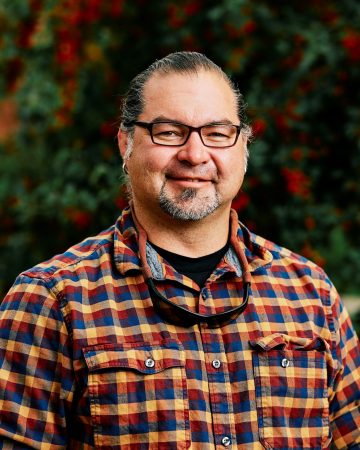 Dr. Sweeney Windchief, a member of the Fort Peck Tribes (Assiniboine) in Montana, serves as an associate professor of Adult and Higher Education at Montana State University. His research interests include higher education specifically under the umbrella of Indigenous intellectualism as well as academic mentoring. His teaching privileges include critical race theory, Indigenous methodologies in research, law and policy in higher education, and institutional research. Dr. Windchief serves as the Primary Investigator for the NSF Alliances for Graduate Education and the Professoriate – Transformation (AGEP-T) Pacific Northwest Alliance: Circles of Success-Mentoring Opportunities in STEM (PNW-COSMOS) and the Sloan Indigenous Graduate Partnership grants, and as a co-PI on the "Using Storytelling to Improve Pathways for Rural and American Indian Students Entering Computer Science under NSF HRD grant # 1657553; all of which serve Indigenous peoples. He is a third-generation college student holding a Bachelor of Science in Liberal Arts and Sciences from the University of Central Oklahoma, a Master of Counselor Education from the University of Montana, and a Doctorate of Education in Educational Leadership and Policy from the University of Utah. Dr. Windchief and his wife Sara have two sons who help keep things in perspective.
---
Wednesday, August 18 | 12:30- 2:00 pm ET
Alumni Keynote Session

Speaker: Dr. Suzanne Pierre, '18 Ph.D. Ecology and Evolutionary Biology, Founder and Director of the Critical Ecology Lab, 2021 Osher Fellow at The California Academy of Sciences, and Visiting Researcher at the University of California, Berkeley.
About Dr. Suzanne Pierre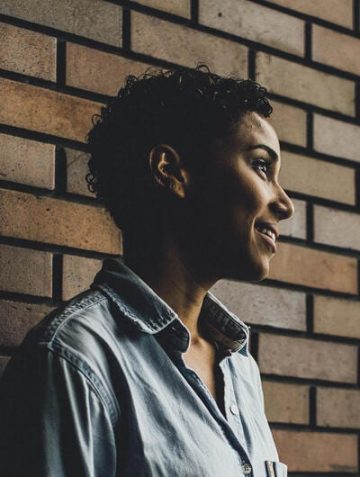 Dr. Suzanne Pierre earned her Ph.D. Ecology and Evolutionary Biology at Cornell University where she was a Cornell Sloan Scholar and Bouchet Scholar. Her current research focuses on global environmental change. She is passionate about how climate, physiology, and plant-microbe interactions set the stage for elemental cycling on Earth. I use an interdisciplinary suite of tools from microbial ecology, stable isotope mass spectrometry, and plant ecophysiology, and more, to address these questions. Dr. Pierre is the lead investigator of the Critical Ecology Lab, a nonprofit, interdisciplinary research collaborative leading conceptual and methodological shifts away from ahistoric and asocial approaches to studying the natural environment. Through a field-building merger of natural sciences (ecology, biogeochemistry, archaeology, etc), critical environmental theory, decolonial studies, political ecology, Black feminism, ethnic studies, and more, the Critical Ecology Lab builds bridges between researchers in these disciplines to investigate the ways social and economic oppression have and continue to shape climate and environmental change. She also writes and speaks about the intersection of these issues, which boil down to the question: how do human-derived environmental conditions and concepts shape unequal societies, or potentiate justice. Dr. Pierre was awarded a 2021 Osher Fellowship from the California Academy of Sciences in San Francisco, CA. There she joins other "thinkers in residence" working in collaboration with the Academy's scientists, educators, and science communicators to contribute her expertise and perspectives to environmental research initiatives at the Academy. During her residence, she will be developing theory and practice in the Critical Ecology Lab and working on a science-driven book.
---
Thursday, August 19 | 12:30- 2:00 pm ET
Mastering Your Transition Into & Through Graduate School
During this panel discussion with current doctoral students from across the disciplines, panelists candidly discussed their experiences and strategies for making a successful transition into graduate school. They also shared insights on their experiences navigating their ongoing progression through their graduate studies, and their exploration and preparation for various postgraduate career pathways.
Event Sponsors
Graduate School Office of Inclusion & Student Engagement, Diversity Programs in Engineering, and the Cornell Chapter of the Bouchet Graduate Honor Society
This event is also supported by the National Science Foundation under Grant No.1647094 (AGEP CIRTL) and a subcontract under Grant No. 1231286 (Cornell AGEP). Any opinions, findings, and conclusions or recommendations expressed in this material are those of the authors and do not necessarily reflect the views of the National Science Foundation.