Bouchet Honor Society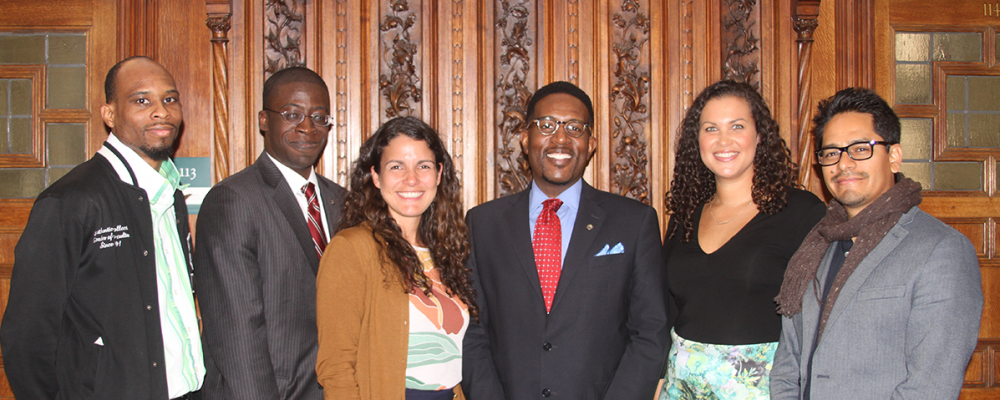 Yale University and Howard University established the Edward A. Bouchet Graduate Honor Society in 2005. Named for the first African American doctoral recipient in the United States (Ph.D. from Yale University in 1876), the Bouchet Society recognizes outstanding scholarly achievement and promotes diversity and excellence in doctoral education and the professoriate. Outside of the society's founding universities, Yale and Howard, Cornell was among the earliest universities to establish a Chapter of the Bouchet Society with its first members inducted in 2006.
The Bouchet Society seeks to develop a network of preeminent scholars who exemplify academic and personal excellence, foster environments of support and serve as examples of CLASS: Character, Leadership, Advocacy, Scholarship, and Service. In the spirit of Bouchet's commitment to these pursuits both within and without the academic realm, inductees into the honor society exhibit these qualities, and demonstrate a shared commitment to broadening the participation of doctoral students, postdocs, and faculty from backgrounds historically underrepresented in the academy.
Bouchet Society Selection Timeline
Late October – Solicitation for applications from Ph.D. candidates, postdoctoral scholars, and faculty that exemplify the principles of the society
Mid November – Applications due
Late November/Early December – Selection of new scholars announced
March/April – Induction of new scholars at the Annual Yale Bouchet Conference on Diversity and Graduate Education
All scholars also participate in ongoing professional development opportunities through the Graduate School Office of Inclusion & Student Engagement, Office of Postdoctoral Studies, and their partners.