Barn Hosts Virtual Game Nights for Graduate Fields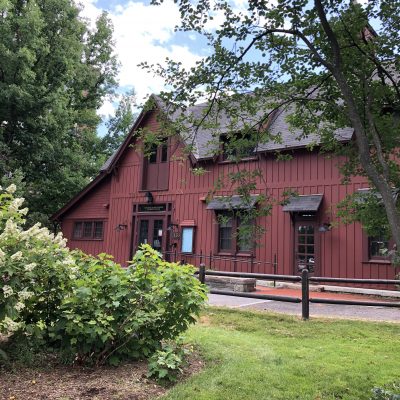 May 10, 2021
By Katya Hrichak
A vaccinated nation is on the horizon, but remote and hybrid lifestyles remain the norm for many Cornellians. To connect students with peers, the Big Red Barn Graduate and Professional Student Center (the Barn) is offering virtual game nights for students grouped by graduate field.
"This event was a pandemic-safe way of building camaraderie," said Bobbi Cohn, a doctoral student in philosophy. "We all enjoyed the experience! Our host was helpful and very nice, and the games we played were fun and engaging."
For Barn Director Jen Forbes, the process of getting a field's students together for a game night needed to be as effortless as possible. A representative from the field is responsible for booking the game night, but the Barn staff – primarily law doctoral student Santiago Mollis – takes care of everything else, including advertisement, prizes, games, and event facilitation.
"We wanted to provide students a safe alternative to getting together in person while we're still mostly remote. Virtual game nights are a fun way we can help students stay connected with others in their field," said Forbes. "Although we'll still be offering remote programming for the near future, we look forward to incorporating what we've learned into in-person events once they resume."
Twenty-four graduate fields have expressed interest since the Barn started offering field-specific game nights in January. Standard game choices include Among Us and games from the Jackbox suite, but fields are invited to propose a different game if preferred.
"We reached out to the Barn for a virtual game night because the students were looking for a way to get together," said Bridget Richardson, graduate program manager for applied economics and management. "I thought it would be fun to include the faculty as a way for the students and faculty to engage outside of lectures and office hours and build relationships."
Daniel Maggio, an applied economics and management doctoral student, enjoyed the event. Currently living in San Diego, California, he said the game night helped him connect with friends he has not seen recently, but also provided a great opportunity for first-year students.
"In a lot of ways, I think we actually got more participation because it was virtual," Maggio said, explaining that more reserved students were able to observe their peers and professors in attendance without feeling like they were in the spotlight. "The game night was partially an attempt to make those students feel welcome and help them connect with professors so they can start determining their thesis committees."
Richardson added, "[The game night] was a giant success. All that attended had a great time. There was laughter and joking. We've even discussed holding another virtual game night before the semester is over with."
The Barn will continue offering virtual game nights for fields as long as remote events remain the standard, but looks forward to hosting in-person game nights once the Barn's physical space reopens to the campus community.
Set up a virtual game night by emailing bigredbarn@cornell.edu, and stay up to date with upcoming Barn programs by visiting the Big Red Barn webpage and Graduate School events calendar, following the Barn on Instagram (@BRBCornell), and reading the weekly Big Red Barn newsletter (BRB News from bigredbarn@cornell.edu).