3MT 2017
Psychology Graduate Student Kristina Smiley Wins 2017 3MT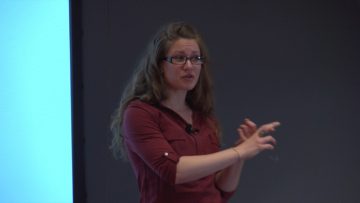 "If I asked you what this bird, this fish, and this new mom all had in common, you probably wouldn't say that they all feed their offspring with milk," began Kristina Smiley, a doctoral student in psychology, in her Three Minute Thesis (3MT) presentation on her research into prolactin, a hormone produced in new mothers.
Smiley went on to win this year's 3MT competition and was awarded the first-place ($1500) prize on March 29th.
Winning second place, Prateek Sehgal, a doctoral student in mechanical and aerospace engineering, presented on using sound waves to separate cancer particles.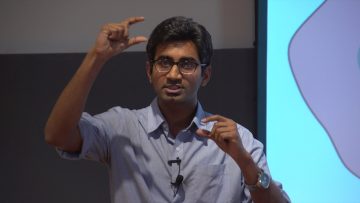 The People's Choice prize was awarded to Xiangkun "Elvis" Cao, a doctoral student in mechanical and aerospace engineering, for his presentation on the fever phone, an app that can diagnose illness.
"We in the Graduate School, along with our judges from across campus, were much impressed with the innovative research and remarkable presentation skills of our participants," said Jan Allen, associate dean of academic and student affairs and the event's organizer.
3MT is a competition developed by the University of Queensland in 2008 that challenges graduate students to present their research in three minutes to a non-specialist audience. Competitors are scored based on audience engagement, audience comprehension, and their own communication skills.
Three Minute Thesis Presentation Recordings: