Graduate School Primer: Navigating Academia Workshop Series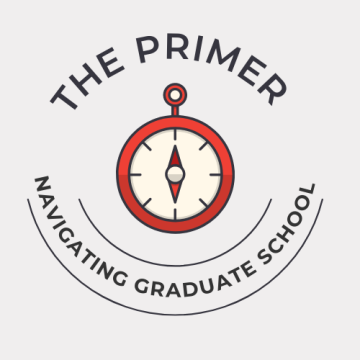 As part of a continued orientation experience for incoming graduate and professional students, the Graduate School sponsors a special seminar series for first-year graduate and professional students. The purpose of Graduate School Primer workshops is for students to gain valuable information and skills to make a successful transition into the role of a Cornell graduate or professional student.
Graduate School Primer Workshops
Understanding and Overcoming the Impostor Experience (aka- You Belong in Grad School)
January 28th, 10:00 – 11:30 a.m. ET
Did you know that impostor feelings are normal and that most high-achieving graduate students experience these feelings at some point? Join us to better understand the impostor phenomenon; learn to recognize it, and see recent research on how it can be a barrier to graduate student success. By defining it and sharing experiences, you'll learn evidence-based tools to help combat impostor feelings.
Presenter: Jessamyn Perlus, interim senior associate director and career exploration unit manager
---
The Basics of Mental Health and Well-being
January 31st, 4:00 – 5:00 p.m. ET
Make sure that you develop your mental health support plan so that you can have the energy and reserves to support your academic success. The stressors of being a graduate student are real and understanding the research for how you can best support your mental health and well-being is key to your future success. In this session, we will define mental health, learn key concepts of resilience, and emphasize the importance of sense of belonging and self-care practices. You'll be able to connect with others in the session as well. University and local resources are also provided.
Panelists: Janna Lamey, senior assistant dean for graduate student life
---
Get the Mentoring You Need and Want
February 2nd, 10:00 – 11:00 a.m. ET
A mentor is the most critical relationship for a graduate student. Mentoring begins with understanding what mentoring is and what you hope to get out of the relationship. Through interactive discussion and case studies, we will discuss how to establish a positive relationship and communicate effectively with your mentors.
Presenters: Colleen McLinn, Future Faculty and Academic Careers executive director, and Sara Xayarath Hernández, associate dean for inclusion and student engagement
---
Creating, Building, and Maintaining Social Networks
February 10th, 4:00 – 5:00 p.m. ET
Relationships that are grounded in trust, respect, and acceptance are the strongest factor in building and maintaining resilience. And, without the same engagement opportunities as pre-pandemic culture, it is now much more of a challenge to create, build, and maintain social networks. So, what is a graduate student supposed to do? During this one-hour session, we'll review the value of social networks, and more importantly, hear from graduate and professional students who have strategies and suggestions for how to be connected during this difficult time.
Presenters: Jen Forbes, Big Red Barn Graduate and Professional Student Center director; Janna Lamey, senior assistant dean for graduate student life; and panel of esteemed students
---
Maximizing Your Every Minute
February 14th, 4:00 – 5:00 p.m. ET
While there is not a one-size-fits-all approach to best manage your most precious resource, time management is a skill that can be learned! Given the many demands for your time and attention to support your many identities, roles, and relationships, techniques can be learned to help you be able to consciously decide what you should do when. Join us for an interactive discussion that reviews commonly used techniques, how to make strategic decisions that support the whole you, and how to maintain relationships when setting boundaries. In addition, share with others what you have found works best for you.
Presenter: Janna Lamey, senior assistant dean for graduate student life
---
Understanding Doctoral Funding at Cornell: An Introduction to Fellowships and Assistantships
February 17th, 10:00 – 11:00 a.m. ET
At Cornell, almost all Ph.D. students receive funding that pays tuition and provides a living stipend through a combination of fellowships, assistantships, and external scholarships. This presentation will explain how stipends are paid, what your responsibilities are, and provides insight on how to be an active participant in your own funding plan.
Presenter: Jason Kahabka, associate dean for administration
---
The How-To Manual for Managing Your Health while a Cornell Graduate Student
February 22nd, 3:30 – 5:00 p.m. ET
Join us for a candid conversation about the intersection of managing your health as you are a Cornell graduate student. We will review the different health and academic options that are designed to support you and discuss strategies for how to continue to persist during challenging times. Join us for a panel discussion with Student Disability Services Office, Cornell Health, the Graduate School, and esteemed graduate students who have direct experience in this area and are willing to share their perspectives. This is an opportunity for you to learn what Cornell has for support and to gain insights for how to manage your health and well-being successfully.
Presenters: Karen Williams, Cornell Health Counseling and Psychological Services; Zebadiah Hall, Student Disability Services director; Janna Lamey, senior assistant dean for graduate student life
---
A Survival Guide to Graduate School
February 25th, 10:00 – 11:00 a.m ET
Are there unwritten rules of graduate school? Expectations that you find out later than you wanted to? Things you suspect everyone else has discovered…everyone but you? We will discuss these expectations, share tips from current students, and get advice from graduate faculty and Graduate School deans. You can do this!
Presenter: Jan Allen, associate dean for academic and student affairs
---
Develop Your Strategic Plan for Graduate School Success
March 2nd, 4:00 – 5:00 p.m. ET
Graduate school may not be exactly what you expected…so what is a first-year to do? Make a strategic plan! Spend time with our associate dean discussing the value of strategic planning and how to take control of your academic future from the first day. This session includes practical strategies, illustrative stories, and cautionary advice on avoiding and overcoming obstacles.
Presenter: Jan Allen, associate dean for academic and student affairs
---
Serious Scholarship and Responsible Conduct of Research
March 8th, 2:00 – 3:00 p.m. ET
Navigating responsibilities for conducting research as a graduate student can be challenging. It is essential that graduate students understand Cornell's regulations and expectations for science and scholarship. Discuss with our associate dean important issues related to ethics and integrity, obstacles and situations to avoid, what to do when faced with a challenging situation, and campus resources available to graduate students about research, collaborations, co-authorship, publishing, and mentoring.
Presenter: Jan Allen, associate dean for academic and student affairs
---
Organize Your Space to Optimize Your Academic Performance
March 10th, 10:00 – 11:00 a.m. ET
Do you feel a bit disorganized in your house/apartment/room/office space? Did you know this has an impact on how successful you could be academically? In this one hour session we will explore the impacts cluttered spaces have and talk about what you can do to get on a path to better organization.
Presenter: Jen Forbes, Big Red Barn Graduate and Professional Student Center director