Graduate School Primer: Navigating Academia Workshop Series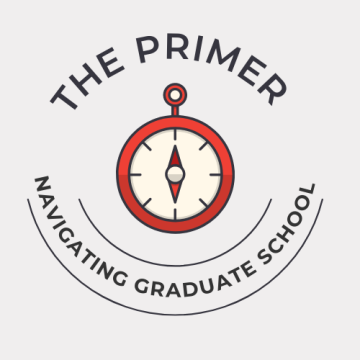 As part of a continued orientation experience for incoming graduate and professional students, the Graduate School sponsors a special seminar series for first-year graduate and professional students. The purpose of Graduate School Primer workshops is for students to gain valuable information and skills to make a successful transition into the role of a Cornell graduate or professional student.
Graduate School Primer Workshops
Registration for Spring 2023 Primer Workshops will be available December 15, 2022.
Understanding Doctoral Funding at Cornell: An Introduction to Fellowships and Assistantships
Tuesday, January 10, 1-2 p.m. ET
At Cornell, almost all Ph.D. students receive funding that pays tuition and provides a living stipend through a combination of fellowships, assistantships, and external scholarships. This presentation will explain how stipends are paid, what your responsibilities are, and provides insight on how to be an active participant in your own funding plan.
Presenter: Jason Kahabka, associate dean for administration
---
Get the Mentoring You Need and Want
Wednesday, January 11, 1- 2 p.m. ET
A mentor is the most critical relationship for a graduate student. Mentoring begins with understanding what mentoring is and what you hope to get out of the relationship. Through interactive discussion and case studies, we will discuss how to establish a positive relationship and communicate effectively with your mentors.
Presenters: Colleen McLinn, associate dean for professional development, and Sara Xayarath Hernández, associate dean for inclusion and student and faculty engagement
---
Creating, Building, and Maintaining Social Networks
Thursday, January 12, 10-11 a.m. ET
Relationships that are grounded in trust, respect, and acceptance are the strongest factor in building and maintaining resilience. And, starting in a new community can be a challenge to create, build, and maintain social networks. So, what is a graduate student supposed to do? During this one-hour session, we'll review the value of social networks, and more importantly, hear from graduate and professional students who have strategies and suggestions for how to be connected.
Presenters: Jen Forbes, Big Red Barn Graduate and Professional Student Center director; Janna Lamey, senior assistant dean for graduate student life; and panel of esteemed students
The Basics of Mental Health and Well-being
Thursday, January 19, 10-11 a.m. ET
Make sure that you develop your mental health support plan so that you can have the energy and reserves to support your academic success. The stressors of being a graduate student are real and understanding the research for how you can best support your mental health and well-being is key to your future success. In this session, we will define mental health, learn key concepts of resilience, and emphasize the importance of sense of belonging and self-care practices. You'll be able to connect with others in the session as well. University and local resources are also provided.
Presenter: Janna Lamey, senior assistant dean for graduate student life