Graduate School Photo Contest Winners Announced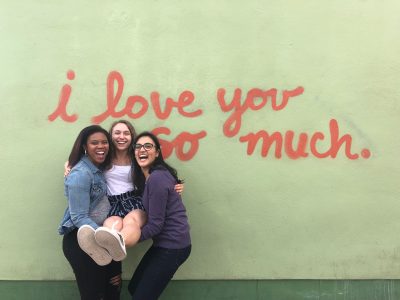 By Katya Hrichak
During this year's photo contest, the Graduate School asked students: Who are the people and/or what are the places or experiences you are grateful for during your time here at Cornell?
After receiving dozens of photos and written responses, three winning images and seven honorable mentions have been selected, capping off the 2019 Got Gratitude? Photo Contest.
"This photo represents the love and support I've felt at Cornell," said biomedical engineering doctoral student and first place winner Tibra Wheeler in her entry. Her photograph features friends "who aren't only breaking barriers as minorities in STEM but [are] lifting each other up (literally) toward success."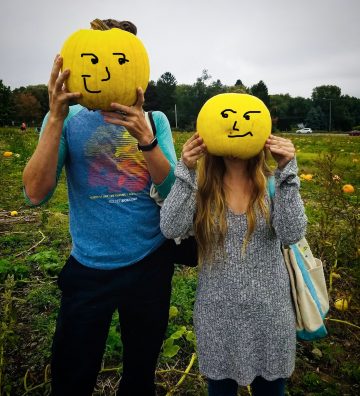 Second place went to Natalia Lopez Barbosa, a doctoral student in chemical engineering, for an image of friends with pumpkins.
"When I came to Cornell, I was afraid of what being lonely added to academic pressure would do to my mental health," her submission read. "Instead, I found a place full of friendly people that motivate me daily to keep going."
Third prize went to Breanne Kisselstein, a doctoral student in plant pathology and plant-microbe biology, for a photo taken in a vineyard representing her love of science and appreciation of her advisors.
"The reason I chose a career in plant pathology is because of people," she wrote. "To my advisors, thank you for being the reason I do research in these beautiful vineyards."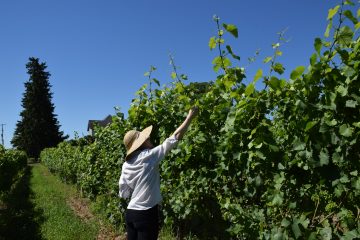 Honorable mentions went to Ryan Christopher Sequeira, real estate; Jacquelyn Chyrell Richards, public affairs; Jocelyn Boiteau, nutrition; Aakarsha Pandey, biochemistry, molecular, and cell biology; Demi Perry, food science and technology; Paige Jacob, civil and environmental engineering; and Paula Burgi, geological sciences.
The top 10 submissions can be viewed on the 2019 Photo Contest: Got Gratitude? webpage and will be on display on the screen in the Big Red Barn.
Katya Hrichak is a communications assistant in the Graduate School.