Jumpstart Your Career with These Tips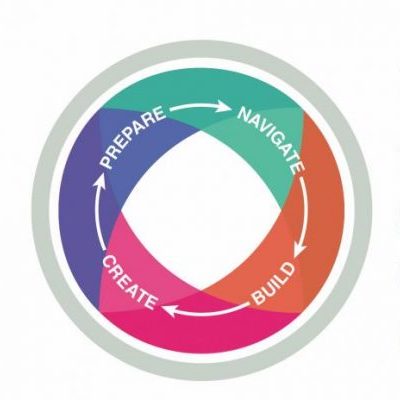 Want to get a head start on planning for your future? Look no further.
The Winter 2021 Pathways to Success Symposium series showed graduate and professional students and postdocs how to take charge of their prospective careers. Through four sessions, participants learned how to adapt professionally, prepare strategically for multiple career pathways both nationally and internationally, and get their feet in the door.
Missed the symposium but want to jumpstart your career planning? Keep reading for tips and takeaways from each session.
Adapting Professionally: Finding Direction in a Changing World

Understand the context of conducting a job search during the pandemic.

Feeling overwhelmed is a normal response in thinking about or conducting a job search, especially during a pandemic.
Understand that you may be grieving a loss right now as your plans may look different than what you expected. This is normal too!
Remember to show yourself compassion as you work through this challenging time.
You'll need to adapt to the world as it changes. Be flexible.

There are some things that you can do!

First, you may need to think outside the box about other opportunities. Now is a good time to innovate and be creative!
There is power in self-knowledge. Ask yourself questions as you wrestle with understanding yourself in this new landscape.

Interest – What do you enjoy doing?
Skills – What are you good at?
Values – What matters most to you?

Knowledge gained during the self-assessment process translates into greater self-confidence in your next steps.

A self-assessment takes time and effort, so start today. There are many free resources available to get you started down this journey of conducting a job search during any challenging time.
Use your resources – connect with the professionals that are here to support you!

How to Strategically Prepare for Multiple Career Pathways

Develop a plan and a focus before starting your search.
Check out the Cornell Career Services Career Development Toolkit Canvas site to understand your search and yourself better.
Pay attention to transferable skills like communication, leadership, ethics, resilience, mentoring, community building, and entrepreneurial mindset.
Set goals in the areas of funding, research, skill development, personal, and degree completion.

Exploring and Preparing for Faculty Careers with an International Lens

Consider how a change in environment will require you and your research to adjust.
Look for employers that have staff who will assist with visa processes.
Signal that you are serious about and willing to move to a non-U.S. market.
If there are any connections to people or the place you are applying with your advisor or mentors, mention this in materials.
Know the system and culture of the institution you are applying to. Try to get to know people within the unit to get insight on the application process, teaching culture, timelines, and expectations.
Even if they say English is used on the job, know that many documents will be in the native language, and living in the area might require a good knowledge of the language and culture to feel at home.
Don't dismiss your values in your application for positions. Know what you want and also what they want so you can go authentically into an interview.
Your biggest resources are the people in and outside of Cornell, including people who don't know you well who might connect you with good fits. Take time to get to know them and ask about their needs so you can likewise share opportunities with them.
Start looking early (like in your first year!) for funding opportunities and positions that interest you.

Getting Your Foot in the Door

Do your research – make sure your lingo aligns with the job ad and you align with the culture – this preparation and research for the role can set you apart as a candidate.
Gain experiences that match the job/industry–this can lead to confidence and comfort in the role and also set you apart as a candidate.
Be flexible – show how you can fit into the role and learn on the job.
Pathways to Success is the Graduate School's framework for helping graduate and professional students and postdoctoral scholars be successful in their research and scholarship and establish the necessary skills for their future careers.