New Graduate School Program Demystifies Graduate Study for Diverse Students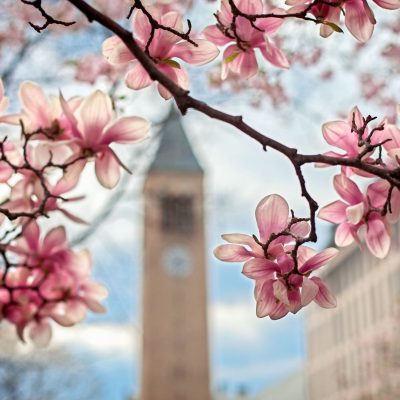 April 25, 2022
By Katya Hrichak
Applying to and attending graduate school can appear especially daunting to prospective students who don't have role models with these experiences. To prepare and support these students, the Graduate School is expanding an existing student-led program to include all graduate fields starting in the summer of 2022.
The original program, Diversity Preview Weekend (DPW), was created by a group of Cornell life sciences doctoral students who hosted prospective students and ran workshops on what to expect and how to apply to graduate school. The program's success encouraged additional graduate fields to host similar programs. With the goal of institutionalizing the program across the university, graduate students worked with the Graduate School to develop a proposal that includes all graduate fields by creating a centralized administrative structure. Deans from Cornell's colleges approved the institutionalization proposal on Nov. 9, 2021.
"For the last five years, the Graduate School has been an enthusiastic partner of DPW and its efforts to demystify graduate education and the application process for students from historically underrepresented backgrounds. We are thrilled to expand the program to be inclusive of all graduate fields," said Kathryn J. Boor, dean of the Graduate School and vice provost for graduate education.
Under the Graduate School's leadership, the new program, Consider Cornell, will introduce students from across academic disciplines to Cornell starting in late summer. The introductory program will be remote to accommodate a large number of students across all disciplines and will provide an overview of graduate education, the application process, and the graduate student experience.
Students who are ready to submit graduate school applications within the next application cycle will then be invited to apply to participate in an in-person program. This program will bring prospective students to campus for an immersive experience in the fall. Once on campus, they will attend workshops; network with faculty, students, and staff; visit labs and facilities; and leave with the tools to prepare a competitive graduate school application.
"The Consider Cornell programs will assist prospective students in crafting strong graduate school applications, as well as facilitate connections with current students and potential advisors, and allow them unique insight into what Cornell has to offer," said Anitra Douglas-McCarthy, senior director of recruitment. "Participating in Consider Cornell will prepare prospective students to apply to graduate school—and at Cornell in particular—with confidence."