NextGen Prepares Future Professors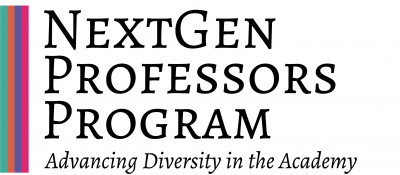 By Katya Hrichak
Early in graduate school, Frances Zhu, Ph.D. '19 was uncertain about whether a career in academia was right for her. Participating in the NextGen Professors Program, Zhu and her cohort learned more about the ins and outs of navigating academia and becoming a faculty member.
"Through NextGen, I've learned so much about crafting a good [application] package, focusing my research vision, finding my institutional fit, navigating academia as a member of a minoritized community, and so much more," said Zhu.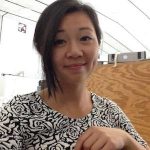 Zhu graduated in May with a doctorate in aerospace engineering and accepted a position as an assistant researcher in space systems at the University of Hawaii at Manoa in the Hawaii Institute of Geophysics and Planetology's School of Ocean and Earth Science and Technology.
NextGen Professors, a joint effort between the Graduate School Office of Inclusion and Student Engagement (OISE) and the Center for the Integration of Research, Teaching, and Learning (CIRTL at Cornell), prepares doctoral students and postdoctoral scholars for academic careers across institution types. It is also supported by the National Science Foundation Grant No. 1647094 (CIRTL AGEP), which is focused on improving the academic climate for STEM dissertators and postdocs and increasing their interest in faculty careers.
Through the program, participants engage in a series of professional and career development activities, which include monthly cohort meetings, Power Mentoring Sessions with Cornell and visiting faculty, and the Future Professors Institute. According to several members of the inaugural 2017-2018 cohort, these experiences prepared them for successful academic job searches.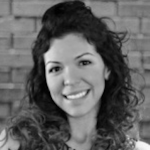 "I knew that I needed this – a welcoming and confidential space in which I could work through how my life's experiences were influencing, and had always influenced, the type of professor that I want to be," said Theresa Rocha Beardall, Ph.D. '19, who accepted a tenure-track assistant professor of sociology position at Virginia Tech.
"As I embarked on the hiring process for my tenure-track position, NextGen provided a knowledgeable and generous community that sincerely helped me to figure out where I would thrive and how to get there," she said.
Participants from the initial cohort Ryan Buyco, Ph.D. '19, a recent graduate of the Asian literature, religion, and culture program, and Jermaine Toney, Ph.D. and postdoctoral scholar, noted the in-depth look at faculty experiences was especially helpful in preparing for their futures beyond Cornell.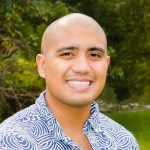 In the fall, Buyco will be joining Colorado College as a Riley Scholar-in-Residence and visiting assistant professor in Asian studies, while Toney will be joining the Bloustein School at Rutgers University as an assistant professor of economics and public policy.
"I have gained a better understanding of how to navigate the academic job market and what to expect as a tenure-track professor," said Buyco. "One of the best parts of the program is the Power Mentoring Sessions where professors at Cornell or professors visiting Cornell would share their insight/advice with members of the NextGen community."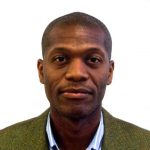 Among the variety of topics addressed through the program, Toney cited several as being most influential to his career progression: figuring out how to navigate the academy, socialization during the first years on the tenure-track, tips for refining the application package, learning about the workings of a university from a former provost, and meeting with recently tenured faculty about how to develop a tenure and promotion plan.
"This program was created by a broad and diverse group of Cornellians that are committed to access and equity in the academy," said Rocha Beardall. "This is a program that grew out of a desire to strengthen the diverse faculty pipeline and, as a result, is truly invested in building the kinds of opportunities that graduate students need to thrive on this beautiful campus."
The next call for applications for the NextGen Program is now open. To learn more about the program, visit the NextGen Professors Program page on the Graduate School website, or contact Graduate School Associate Dean for Inclusion and Student Engagement Sara Xayarath Hernández (sh267@cornell.edu) or Future Faculty and Academic Careers Executive Director Colleen McLinn (cmm252@cornell.edu).