Two Doctoral Students Selected as Mellon/ACLS Dissertation Innovation Fellows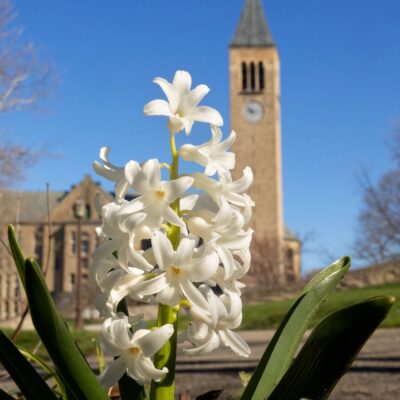 May 8, 2023
By Katya Hrichak
Two Cornell graduate students have been selected as Mellon/American Council of Learned Societies (ACLS) Dissertation Innovation Fellows, which will provide them with a stipend as well as funding for research and other activities to the fellowship year.
Chijioke Onah, a doctoral student in English language and literature, and Nic Vigilante, a doctoral student in music, were two of 45 fellows selected for the inaugural cohort from a pool of nearly 700 applicants.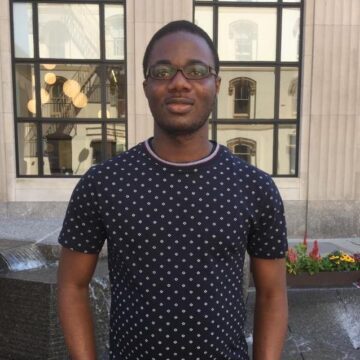 "As a latecomer to the humanities, this fellowship is an especially heartening gesture of support from one of the world's leading scholarly organizations," Vigilante said.
The fellowship, which supports doctoral students in humanities and interpretive social science programs, will provide a $50,000 award, comprising a $40,000 stipend for the fellowship year; $8,000 for project-related research, training, professional development, and travel expenses; and a $2,000 stipend to support external mentorship and advising.
"With this fellowship, I can devote my time completely to my dissertation and other research projects," said Chijioke, whose dissertation focuses on the ecological violence of toxic waste and pollutants globally in African and Black communities. "With this freedom and the financial support of the fellowship and the Graduate School, I will also be able to do extra fieldwork in Nigeria and Ghana."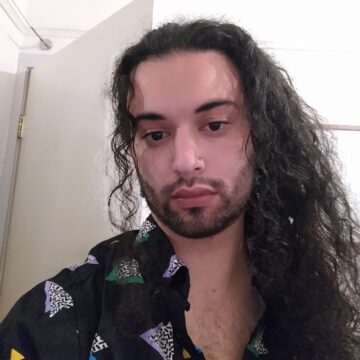 "Being selected as a member of the inaugural cohort of Mellon/ACLS Dissertation Innovation Fellows is an incredibly exciting opportunity to join a cohort of my peers from other universities across the U.S. who are working to push the boundaries of humanistic scholarship," said Vigilante, who researches the ways in which music, sound, and performance create spaces of "unreality" in virtual reality, augmented reality, and nightlife.
Both Vigilante and Chijioke look forward to the academic freedom provided by the funding.
The 2023 Mellon/ACLS Dissertation Innovation Fellows program aims to promote research methodologies, project formats, and areas of inquiry that challenge traditional norms of doctoral education made possible by a grant from the Mellon Foundation.