Student Spotlight: Beatriz Asfora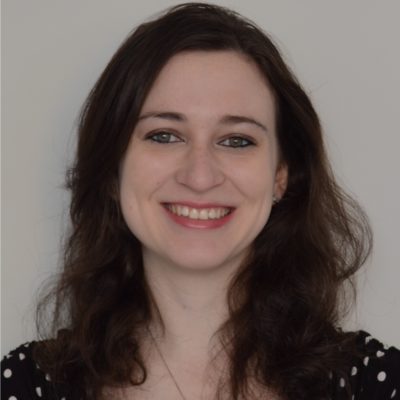 June 29, 2020
Beatriz Asfora is a doctoral student in aerospace engineering from Recife, Brazil. After attending the Federal University of Pernambuco as an undergraduate and the Aeronautics Institute of Technology for her master's degree, she chose to pursue further study at Cornell due to the high-quality research, flexibility, and available resources.
What is your area of research and why is it important?
My area of interest is autonomous systems, which means I'm interested in making robots smart(er). The best description of what I do was given by a 10 year old girl during a lab tour: I'm the robots' teacher! My research focus is allowing multiple robots and humans to cooperate in a team setting, particularly for search and rescue missions. Despite the impressive advancements in technology, it's still very hard for a robot to function in an unstructured environment, work together with different systems, and even more so to interact with humans. When you consider a search and rescue mission, all of these aspects must be addressed while still accounting for time constraints, which makes it especially challenging.
What are the larger implications of this research?
In critical situations, robots can be part of the first responders' team, providing real-time information, and reaching places that are too dangerous or even inaccessible to humans. By leveraging the robots' capabilities, we can find victims more efficiently while increasing human safety. Algorithms and frameworks developed for these situations can also be useful in a broad range of applications, from surveillance and defense patrolling, to warehouse management, product delivery, and even store cleaning.
What inspired you to choose this field of study?
The first robot I can remember was Kismet, a weird-looking sociable robot in the late 90s, which at some point was featured on a late Brazilian TV show. I thought he was the coolest and cutest thing ever, but I didn't really think about working with robots until much later. During my junior year in undergrad, I was finally introduced to robotics, more specifically embedded systems. I guess that was it, I wanted to learn more and more. I was always more interested in the robot's "brains", rather than its physical form. So through time I got curious about control, perception, state estimation, and finally planning and decision making. I think my inspiration is to keep being curious – you never know where you might end up.
How are you staying productive, focused, or motivated during this time of remote work?
It's hard, I believe I'm not the only one going through periods of high focus intertwined with high distraction. I set and (try to) respect regular work hours, plan my tasks the previous day, and allow myself time to rest after a day's work. It helps to maintain some balance, even though the boundaries of work/home are now messy. I try to remain positive and make the best of it and believe that "this too shall pass".
What are you doing to stay connected to your Cornell community while working remotely?
Lots of Zoom calls, emails, text messages, Slack, WhatsApp… Hopefully we can transition into safe real-life, however physically distant, connections from now on.
What are you doing to connect with the Ithaca community while practicing social distancing?
I have been working with the Older Adult Mutual Aid Group in Tompkins County and local retirement homes, trying to provide some human connection during this social isolation time. Luckily we have very talented grads wanting to volunteer, and we recently performed a virtual mini concert for Cayuga Nursing & Rehabilitation Center. The reception was pretty good and we are doing it again, reaching out to more volunteers and engaging with other senior facilities. As part of the SiGMA Outreach Committee, we are also planning our virtual and in-person activities for the upcoming year, so hopefully more good things are coming!
What are your hobbies or interests outside of your research or scholarship?
I love traveling, having new experiences, and meeting different people. Hanging out with friends is also a favorite. I enjoy reading, photography, and I'm trying to (re)learn to play the piano. I used to be a ballerina, so it's safe to say I'll always have a soft spot for dance and music.
Why did you choose Cornell to pursue your degree?
Well, it was a combination of things. I honestly had a spreadsheet with a weighted average of different factors that were important for me when choosing a school, and talking to current students was important to make a conscious decision. I chose Cornell due to the high quality research, flexible program, interdisciplinary work, research infrastructure and resources available, and the accomplished scientists I would have the opportunity to work with. Also, I've mostly lived in big cities, so I thought spending some time in Ithaca, a smaller place, with that "college town" feel and surrounded by beautiful nature, would be an interesting change.