Student Spotlight: Hazel Rivera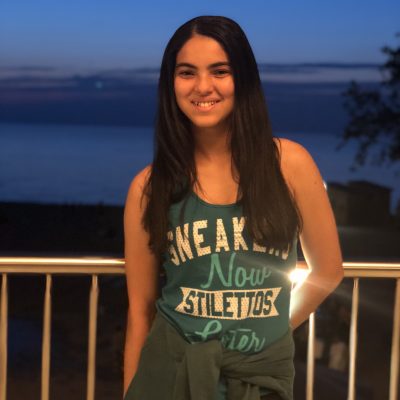 January 22, 2019
Hazel Rivera is a doctoral student in aerospace engineering from Manatí, Puerto Rico. After studying mechanical engineering at the University of Puerto Rico at Mayagüez and learning of the quality of research at Cornell, she came to Ithaca to pursue further studies.
What is your area of emphasis? Why is this work important?
My interests are in the area of fluid mechanics and aerodynamics. These fields have been studied for hundreds of years, yet they are still not completely understood. These gray areas could be the key to making aircraft more efficient and a more accessible option of transportation.
What inspired you to choose this field of study?
I have always loved anything having to do with space and airplanes. After beginning college, I found that my favorite classes were those related to fluid mechanics. During my third year of undergrad, I became part of the SAE Aero Design team. I really enjoyed designing aircraft and the aerodynamic analyses which is why I chose to continue studying in this field.
How has your background influenced your scholarship?
My early education was very different. I was placed in kindergarten at the age of two. Afterwards, I was homeschooled from the second grade due to schools not wanting to accept a student of younger age. This allowed me to have more freedom in my way of learning such as being able to take workshops and classes outside of what would be considered a regular curriculum and learn at my own pace. At the same time, I was also taking classes at the Conservatory of Music of Puerto Rico. This unconventional yet comprehensive education helped me experience many areas and be able to make a thoughtful decision of what I wanted to become in the future. Thanks to my background, I was able to begin college at 14 years old and pursue two majors, mechanical engineering and cello performance.
What else has influenced your thinking as a researcher or scholar?
I was lucky to have the opportunity of participating in several team projects and research opportunities during my undergraduate studies. The projects helped me develop my teamwork, research, and leadership skills. I also participated in two summer internships at NASA and a summer research experience at the University of Florida. The experiences at NASA gave me a more industry-focused perspective to problems and the summer research developed my research abilities and technical skills.
What hobbies or activities do you enjoy in your spare time?
I have been playing the cello since I was two years old and I'm currently part of the Cornell Symphony Orchestra. Also, I enjoy reading in my free time.
What is your favorite thing to do in Ithaca?
The restaurant I've liked the most until now has been Mia. In terms of favorite thing to do, I've been rock climbing at the Climbing Center a few times and have found it really fun. Also, I've liked visiting the various falls around Ithaca. I've always wanted to try skiing, so hopefully I'll get to do that in the winter.
Why did you choose Cornell to pursue your degree?
I chose Cornell University because I liked the interdisciplinary work atmosphere, the quality of the research, and the range of research topics I could focus on. Also, everyone I met here was really friendly and the beauty of the campus is remarkable.