Student Spotlight: Jesus Martinez-Gomez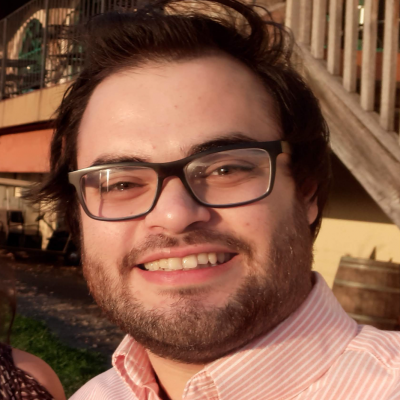 June 15, 2020
Jesus Martinez-Gomez is a doctoral candidate in plant biology from Ferndale, Washington. After attending the University of Washington in Seattle, Washington as an undergraduate, he decided to pursue further study at Cornell for his advisor and the facilities.
What is your area of research and why is it important?
My research focuses on the origin of flower arrangement. Plants exhibit a wide array of flower arrangements, in some case appearing alone, and in other cases in intricate clusters. This arrangement and architecture plays an important role in attracting pollinators as well as how fruits are produced. I study how these structures have changed by using evolutionary models that incorporate data from morphology and genetics, in addition to studying specific genes that are involved in the growth of these flower arrangements.
What are the larger implications of this research?
Currently models of evolutionary morphology are contentious. These models describe how a trait, such as flower arrangement, changed through time. In part, this is because we don't understand the genes and developmental processes that produce morphological structure. Many of these processes are well understood for a few model systems but a comparative approach that encompasses other plants is lacking. My research aims to generate a framework for including these disparate data types into a single model of evolution, in the hopes of generating more realistic models of morphology.
What inspired you to choose this field of study?
I am a sucker for origin stories. I love superhero movies where protagonists find their superpowers and use it to save the day. Their origins will often contextualize their future struggles as they deal with the ramification of their superpowers. I think evolutionary biology is one big origin story. We strive to identify the origin of species relationships or the genes which produce diverse structures. These stories are compelling as they tell us where we come from and how the world around us is related. Plants in particular pose one of the largest origin story questions as they are so diverse and so important to our everyday life.
What have you gained by participating in the NextGen Professors Program?
The NextGen Professors Program has introduced me to a cohort of other academics across campus in different career stages and different disciplines with similar goals. It is a support network of peers who are all going through a shared experience from whom I can lean on for questions and help. This also includes Sara Xayarath Hernández and Colleen McLinn, the organizers of the program, who generate an inclusive atmosphere conducive to self-growth. This environment includes NextGen alumni.
How has this program been helpful in working toward your professional goals?
One of the most helpful aspects have been the Power Mentoring Sessions. These are candid discussions with a panel of professors on topics that range from negotiating jobs to self-care. "Vegas rules" apply to these sessions; lessons can be taken, but what is said in the Power Mentoring Session stays in the Power Mentoring Session. It is humanizing to see how professors deal with similar struggles on their journeys through academia and helpful to learn how they managed and overcame these struggles.
Why did you choose Cornell to pursue your degree?
I transferred to Cornell from UC Berkeley when my advisor Chelsea Specht moved here. I originally choose to work with Chelsea due her evolutionary approach to the study of developmental and genetic process in plants. Cornell has a critical mass of plant biologists addressing questions from all sides, including many who see the value in the study of biodiversity and evolution. In particular, I was excited to work with the Plant Transformation Facility here, a unique laboratory aimed at generating transgenic plants of all types. The past two years have been extremely fulfilling and have influenced my journey through new collaborations and new insights on how to study plants.