Student Spotlight: Maralmaa Munkh-Achit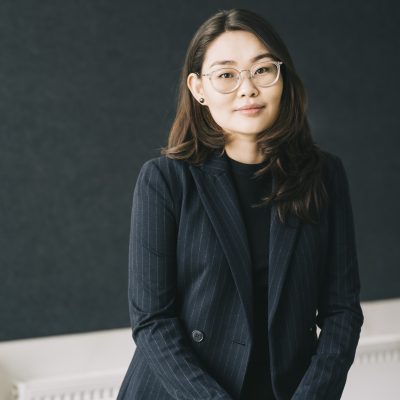 October 17, 2022
Maralmaa Munkh-Achit is a master's student in public administration with a concentration in international development from Erdenet, Mongolia. She attended Brigham Young University as an undergraduate and now studies the implications of development projects on youth development, gender, and unemployment.
What is your area of scholarship and why is it important?
I am a second-year student in the master of public administration program at the Cornell Brooks School of Public Policy. My scholarship here is pretty much a continuation of the work I did as a development practitioner in Mongolia. There, I worked on a myriad of projects ranging from youth development, gender, and unemployment, and now through my graduate studies, I'm looking at these issues from a bird's-eye view while gaining a deeper understanding of the policy implications and impact evaluation of such development projects.
What are the larger implications of this research or scholarship?
Having worked in the development sector for the past five years, I grappled with many of the questions that our professors or courses answer now. I studied business and communications for my undergraduate degree, so development work isn't something I envisioned myself doing 10 years ago. Whether working with vulnerable communities or designing a long-term policy solution, development professionals must have a sound knowledge of various development issues as well as the technical capabilities to carry them out. By studying international development studies, I am obtaining interdisciplinary knowledge and training in analytical methods which will prepare me for an impactful career in the development sector.
What does it mean to you to have received an International Master's Fellowship from the American Association of University Women (AAUW)?
As one of the biggest organizations that support women's education and employment rights, AAUW has supported thousands of women in their educational and career journeys. I feel incredibly honored to be one of them. I see this award as not just a financial aid but a motivation for me to finish my studies strong and give back in whatever way I can.
What will this fellowship allow you to do that you might not have been able to otherwise?
Unfortunately, graduate education isn't affordable for everyone. International students are often deterred from focusing on their academic studies due to financial burdens and have to take up campus employment to help fund their studies. Thanks to the AAUW International Fellowship, I am now able to spend more time on causes and community projects I am passionate about. This semester, I am co-leading a student organization called "Women in Public Policy," and the fact that this was made possible by women's organizations such as AAUW feels especially meaningful to me.
What are your hobbies or interests outside of your research or scholarship?
When not in class or the library, I can be found at home cooking up new recipes while listening to audiobooks or playing squash (albeit terrible) at the Grumman courts. I took the 'Introduction to Wines' class last semester which gave me an excuse to try new wines for "research purposes." I highly recommend the class.
Why did you choose Cornell to pursue your degree?
Aside from the immense academic resources and facilities available here, the M.P.A. program at Cornell offers a great deal of flexibility in designing one's program. The program is multidisciplinary, and we are allowed to take classes from most schools at Cornell which enriches my academic experience so much. Cornell really lives up to the "any person, any study" motto in that way. Moreover, the faculty of our program is supportive and truly wants us to succeed. It also helps that the campus itself is gorgeous. Being close to nature is always great!