Student Spotlight: Shyam Raman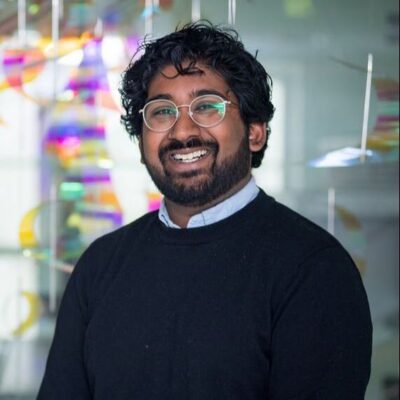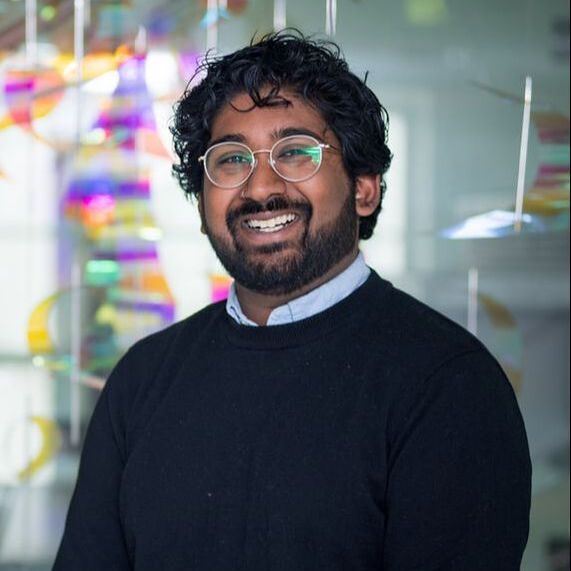 April 3, 2023
Shyam Raman is a doctoral candidate in public policy from Valparaiso, Indiana. He attended Indiana University as an undergraduate and now studies how people respond to the implementation of public policies at the Cornell Jeb E. Brooks School of Public Policy under the guidance of John Cawley.
What is your area of research and why is it important?
I study how people respond to the implementation of public policies with a particular focus on substance use, housing, and exposure to environmental toxins. We all live in policy-defined environments: the cars we drive, where we allow homes to be built, and what substances we deem as "illicit" are dictated by public policy. The only path towards improving policy is feedback — my goal in research is to contribute to this feedback loop by identifying the effects of varied policies on health, particularly among vulnerable populations who have historically been marginalized in the policymaking process.
What are the larger implications of this research?
The findings of my research—joint with many fantastic collaborators—can inform policymaking, as many policies I study continue to be implemented. My work on recreational cannabis laws, for example, shows us that consumers respond to the implementation of such policies by reducing their demand for prescription drugs. Rather than a "final" verdict, these findings create space for a dialogue on unintended consequences and modification of the policymaking process to address specific concerns. For example, motivating new recreational cannabis policies which account for potential prescription drug substitution and ensure individuals are not discontinuing medical care as a result.
You were lead author on a study about how codeine demand drops when recreational cannabis is legal. What do you imagine are the larger implications of the study?
This study shows that following the implementation of recreational cannabis laws, distribution of codeine reduces while all other opioids seem unaffected by these policies. We offer new evidence in this space but more importantly, we contextualize prior findings with new methods and data. Our findings are a deviation from prior evidence, showing that recreational cannabis laws do not causally affect demand for high-potency opioids (oxycodone, hydrocodone) but do significantly reduce demand for lower-potency codeine, which has a high potential for misuse. The broader implications of this work would be consideration of these cannabis laws as a form of opioid harm reduction in the policymaking process.
This research has been picked up by many additional news sources. How do you feel knowing your research is making such an impact?
It is really rewarding to see this research reach many audiences. This is also a vital aspect of the policymaking process—the ability to communicate my findings on these platforms increases the likelihood that policymakers engage with new evidence when designing the policy landscape. It's also a testament to the fantastic media relations folks in the Brooks School, without whom my research would be sitting in a folder on my desktop.
How did you get involved with this research and what drew you to it?
When I was first exposed to the principles of public health in my undergrad, there was a large emphasis placed on the social determinants of health and their impacts. As I worked with epidemiologists and economists alike, I found that the unifying determinant of health in many situations was public policy. The environments which people live in—whether it be economic, geographic, or psychological—are incredibly impactful when it comes to health and well-being. I wasn't satisfied looking at the product of these environments—I am drawn to public policy for the opportunity to understand how they are created.
What are your hobbies or interests outside of your research or scholarship?
In my free time, I'm an avid (albeit mediocre) outdoorsman—I love to hike, camp, and bike whenever I can. At home, I enjoy cooking, making a good cup of coffee, and reading a book with my cat.
Why did you choose Cornell to pursue your degree?
My research interests led me to Cornell, primarily for my incredible advising team. The doctoral program in public policy was exactly what I needed—the opportunity for rigorous quantitative training from folks who thought carefully about policy and economics. I was also looking for a place where I could enjoy my time learning, with only the distractions I enjoy—Ithaca has fit that mold perfectly.