Student Spotlight: Victoria Pihl Sorensen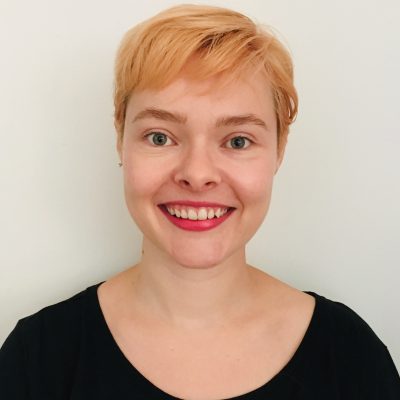 January 27, 2020
Victoria Pihl Sorensen is a doctoral student in performing and media arts with a concentration on media and feminist studies. After earning her bachelor's degree from the University of Manchester in the United Kingdom and her master's degree from the City University of New York Graduate Center, she chose to pursue a doctoral degree at Cornell due to its faculty and welcoming community.
What is your area of research and why is it important? What are the larger implications of this research?
As a doctoral student in performing and media arts, I am interested in researching histories of media and technologies from a critical perspective that foregrounds gender, sexuality, race, and class in its analysis. The development of new media and technology are shaped by the contexts in which they emerge. By interrogating the social norms, power relations, and colonial control that flow through them, we can rethink what these technologies do with us, what we do with them, and which hierarchies are created in these interactions.
What inspired you to choose this field of study and why did you choose Cornell to pursue your degree?
Media studies and feminist studies are dynamic fields that not only allow interdisciplinarity, but actively invite it. They open up avenues of scholarship that are particularly well suited to questioning existing epistemological paradigms. This is especially manifest in the department of performing and media arts (PMA) at Cornell University which encompasses a wide range of intersecting disciplines – from theatre and dance studies to film and media studies – that all shed light on important social questions about embodiment, mediation, and performance. This unique constellation, along with PMA's distinguished faculty and welcoming community, drew me to the department and Cornell as a whole.
What does it mean to you to have received the Thanks to Scandinavia Scholarship?
I am honored to have been awarded the Thanks to Scandinavia (TTS) Scholarship and the Kim Wall Memorial Scholarship from TTS. It feels at once humbling and exciting to have my studies recognized for their political promises and to be gifted the material support to attempt to fulfill them.
What will this scholarship allow you to do that you might not have otherwise been able to?
The TTS Scholarship allows me to fully immerse myself in my studies and to take the time necessary to deepen and expand my knowledge of the fields I am situated in. Beyond direct support, Thanks To Scandinavia has provided me with an invaluable peer network of other Scandinavian scholars who study in the U.S.
What are your hobbies or interests outside of your research or scholarship?
I am an avid baker and dessert-maker, and I love taking my dog, Hugo, on long walks or runs in the Ithaca area and the surrounding state parks.