Recommendations
References are a required part of the Graduate School application. Students must submit the names and contact information for their references directly on the application. These faculty receive an email with a link to an online form to complete the reference. Referees can upload or type directly into the text box provided.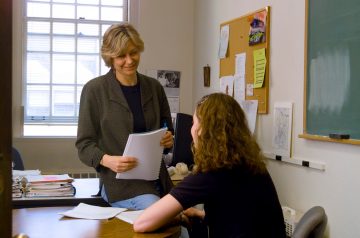 Number of Recommendations
Most fields require two or three letters of recommendation. Please check field admissions requirements for your proposed field.
Recommenders
Ph.D., M.A., and M.S. applicants: Letters must be submitted by faculty members from your current or prior academic institution who are acquainted with your academic work. If you haven't been a student for some time, check with your prospective field to see whether recommendations from someone familiar with your professional performance might be acceptable instead.
Applicants for professional master's degrees: Letters may be submitted by faculty members or those familiar with your professional performance. Contact your field for specific guidance.
Your Rights
The Family Educational Rights and Privacy Act of 1974 allows you to review letters of recommendation submitted on your behalf after you enroll at Cornell University. You can waive your right to inspect your recommendations by checking "waive access" below each recommender's address and before you submit the request. Waiving your right lets your recommenders know that you will not view their letters and lets the review committee know that your recommenders have provided their candid and truthful support.