Recommendations
References are a required part of the Graduate School application. Students must submit the names and contact information for their references directly on the application. These faculty receive an email with a link to an online form to complete the reference. Referees can upload or type directly into the text box provided.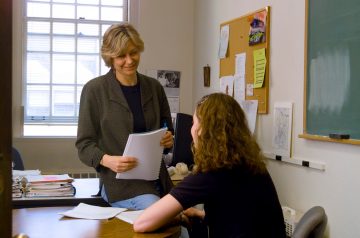 Number of Recommendations
Most fields require two or three letters of recommendation. Please check field admissions requirements for your proposed field.
Recommenders
Ph.D., M.A., and M.S. applicants: Letters must be submitted by faculty members from your college or institution who are acquainted with your work. If that work occurred some time ago, check with the field to see whether recommendations from those familiar with your professional performance might be acceptable.
Applicants for professional master's degrees: Letters may be submitted by faculty members or those familiar with your professional performance. Contact your field for specific guidance.
Your Rights
Under federal legislation, enrolled students may have access to their letters of recommendation. Your right of access can be waived by checking the appropriate box on the online application.