Celebrating Small Business Month with Graduate Student Businesses
May 22, 2023
By Katya Hrichak
From an injury prevention device to food product consumer data, graduate students with the entrepreneurial spirit are getting their businesses off the ground thanks to a robust ecosystem of resources at Cornell. This Small Business Month, learn a little about how a few such graduate students are taking their good ideas to market.
Adaptive Rentals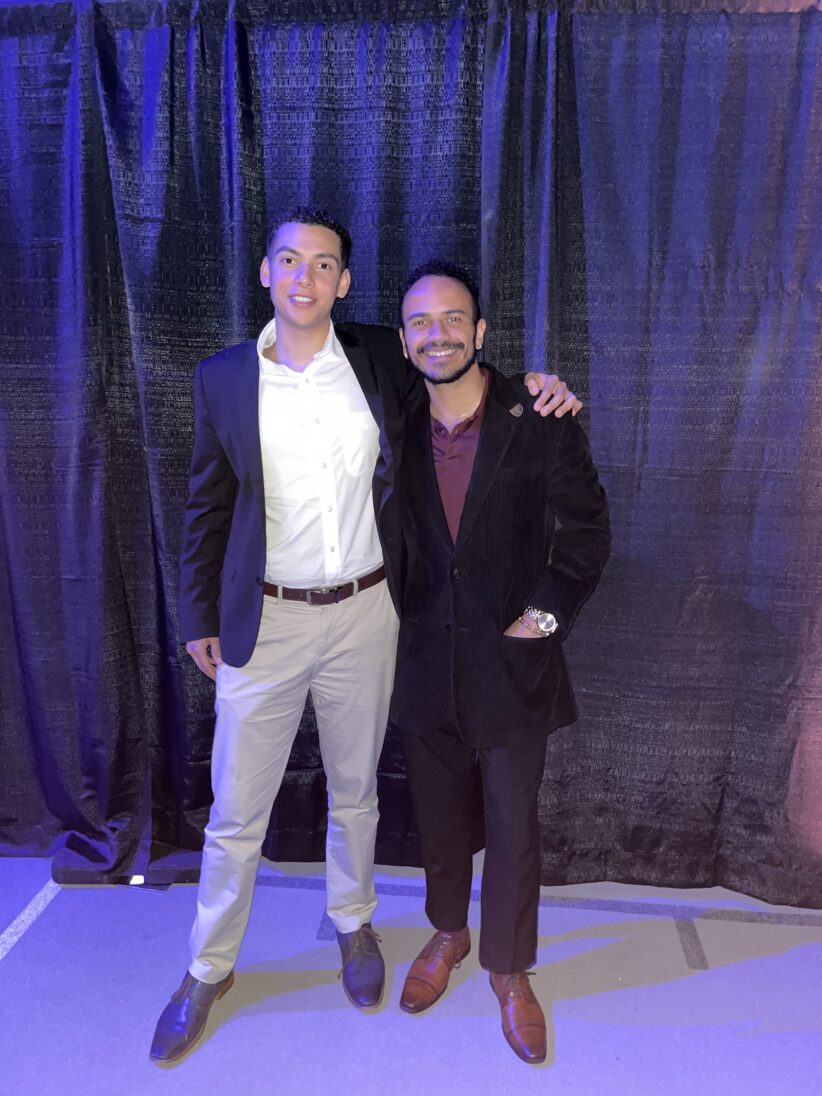 Adaptive Rentals, started by biomedical engineering doctoral student Jeremiah James, aims to be the "student landlord of choice." Through making connections, purchasing properties, and conducting student-centric renovations, Adaptive Rentals seeks to improve the quality and service of off-campus rentals.
In the process of launching his business, James and his team members created a second business in real estate, Adaptive Leads, which focuses on a low-cost process to generate off-market seller lead data. The team calls homeowners to inquire about their interest in selling, charging $1 per property owner. The team has already generated $7,000 in revenue and $15,000 in funding since launching this January.
"Cornell has been monumental in the progress of our business," said James, who was a member of the 2022-23 eLab cohort and has been involved with Entrepreneurship at Cornell (EaC). He credits advice from the eLab and EaC teams and networking opportunities for entrepreneurs in providing direction for growing Adaptive Rentals.
RheoHero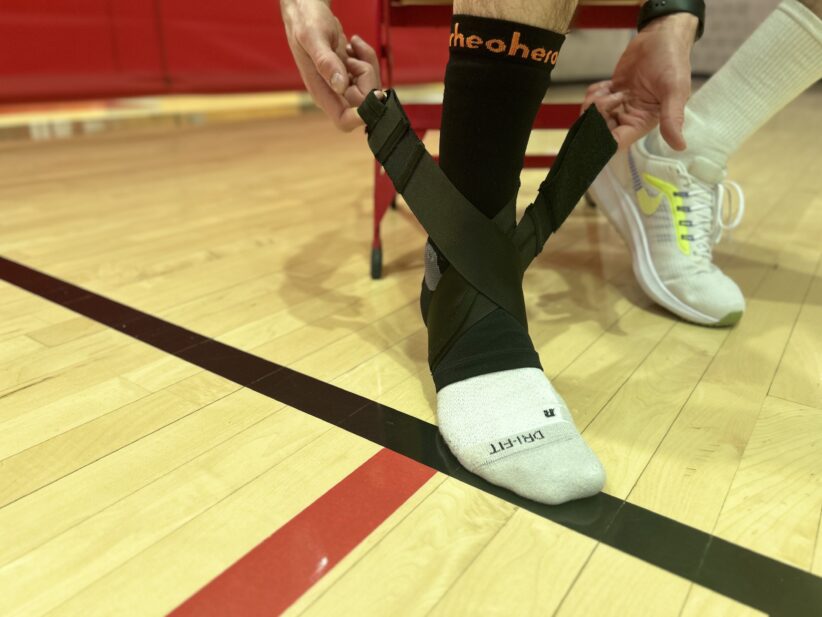 Materials science and engineering doctoral candidates Ludovico Cestarollo and Karan Vishwanath started RheoHero after Cestarollo, a former Division I athlete, noticed basketball players having their ankles wrapped prior to each practice and game. Having learned that ankle injuries are the foremost concern for basketball players, the team created a solution to fill the gap between ankle taping and bulky ankle braces to help athletes prevent these injuries.
"Our patent-pending solution (called rheopro) is minimalistic and slim, making the athletes feel as if they were taped, while benefiting from the long-lasting support provided by our patent-pending composite material system," said Cestarollo.
At Cornell, the duo has taken classes in the S.C. Johnson College of Business, participated in the 2021-22 eLab and 2022-23 Rev: Ithaca Startup Works Manufacturing Hardware Accelerator cohorts, and pitched at eLab New York City Pitch Night, eLab Demo Day in Ithaca, and Rev's March 2023 Networking Night, "Hardware Happenings."
"The resources and support we received from all our instructors and mentors have been invaluable," they said.
Taoty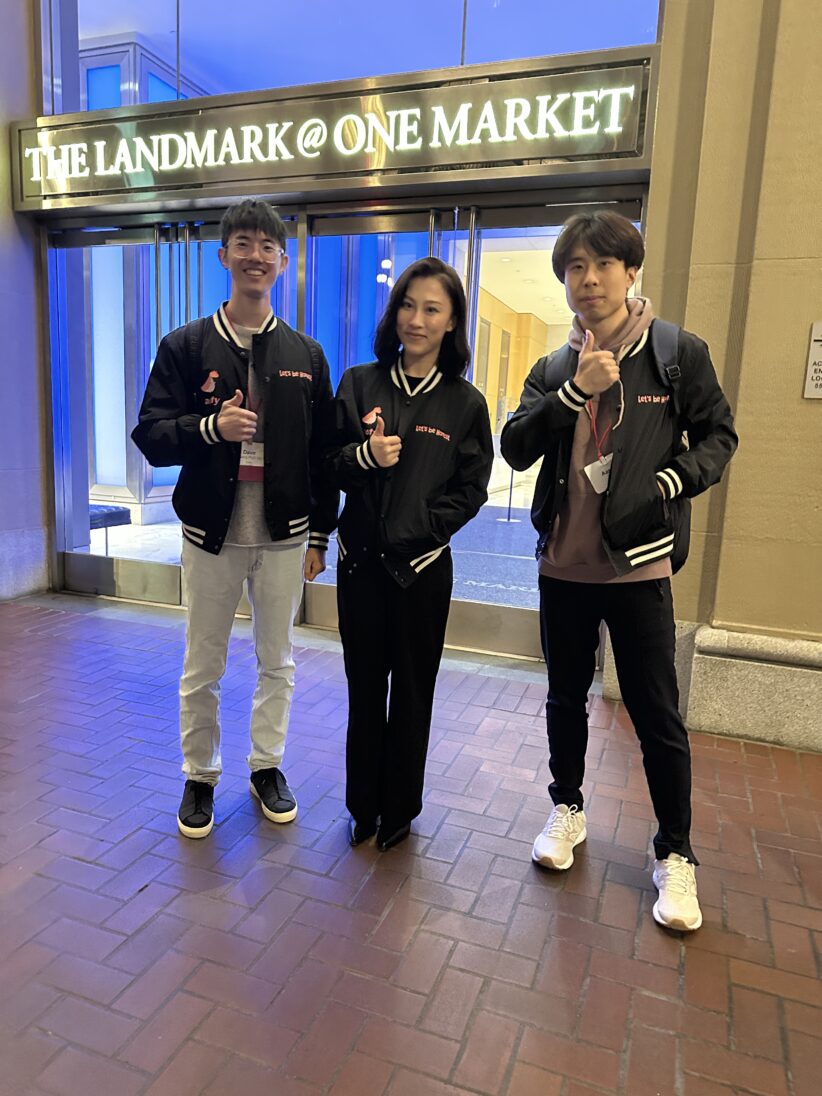 Started by food science and technology doctoral candidate Dave Huang, Taoty uses surveys and videos to help food and beverage companies collect in-market consumer data while providing a platform for consumers to earn money for their feedback.
"I want to bring my appreciation to Cornell food science and Cornell eLab," said Huang, who credits both as supporting the development of his business.
Participating in eLab assisted with the development of his business plan and facilitated connection to Cornell resources, while eLab pitch events led to contact with investors. In addition, a regional I-Corps course offered by the Interior Northeast I-Corps Hub (IN I-Corps) aided in customer discovery.
Have your own startup or business idea? Visit the Center for Regional Economic Advancement and Entrepreneurship at Cornell websites to learn about programs and opportunities to support your business.