GPSA Members Recognized at Ceremony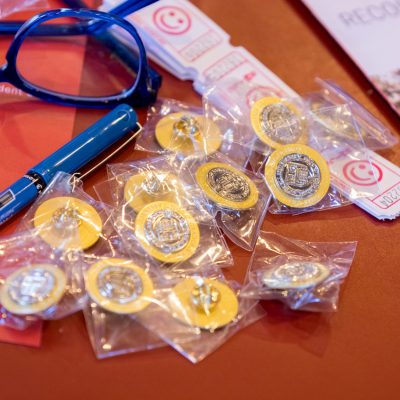 By Katya Hrichak
Graduate and professional students and Graduate School leadership gathered to recognize and celebrate the accomplishments of the Graduate and Professional Student Assembly (GPSA) and its members on May 6 at the Big Red Barn.
"The GPSA works diligently to improve the experience for graduate and professional students through initiatives in policy, advocacy, and community-building," said Barbara A. Knuth, dean of the Graduate School. "This yearly recognition ceremony is a way to express appreciation for all that they accomplish."
During the ceremony, GPSA members and Graduate School deans took turns expressing their appreciation for members' contributions to the GPSA, and were each given a Cornell-GPSA keepsake pin in recognition of their efforts. The event also gave members the opportunity to network in a setting more informal than a meeting and converse over cookie cake and beverages.
"Through the intimate setting of the appreciation event, we hope to recognize people individually for everything that they've done," said Ekarina Winarto, GPSA president and doctoral candidate in linguistics. "I think it is also an event where individuals are able to recognize that they have not just others' appreciation, but also support, and that there are others working alongside them towards the same goal."
For more information on the GPSA and its initiatives, visit the Graduate and Professional Student Assembly page on the Office of the Assemblies website.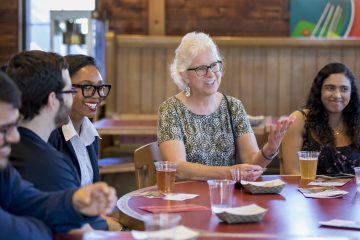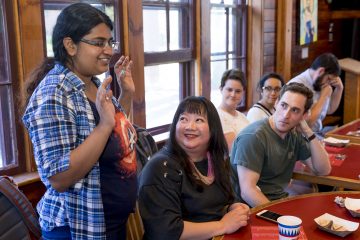 Katya Hrichak is a communications assistant in the Graduate School.