Grad School Gears up for Third Pathways to Success Symposium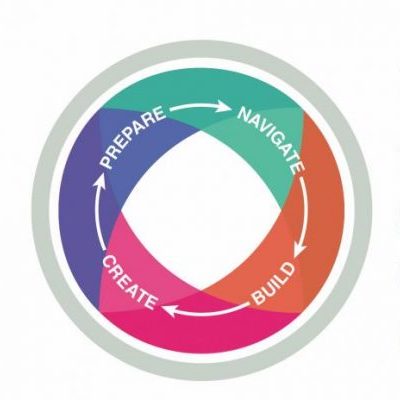 By Sally Kral
With nearly 200 graduate students and doctoral scholars in attendance at the second Pathways to Success Symposium held in early June, the Graduate School is gearing up for this winter's Pathways to Success Symposium. Although the upcoming event will feature different speakers, the focus will be the same: teaching students and postdocs strategies for success in their future careers.
The June professional development event—the first of which was held last January—featured speakers and panelists from Cornell and beyond discussing such topics as how to develop an entrepreneurial mindset, how to engage the public via social media, and how to maintain professional networks, among other topics.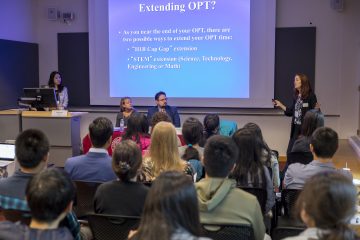 The symposium opened with a plenary by Emmanuel Giannelis, vice provost for research and vice president for technology transfer, intellectual property and research policy, and the Walter R. Read Professor of Engineering at Cornell. He offered comments on how to nurture new thought behaviors to creatively think about problems, identify needs and pertinent resources, and strategically plan next steps.
"The Pathways to Success Symposium is the culmination of our Pathways to Success professional development framework, which is designed to help graduate and professional students and postdoctoral scholars be successful in their research and scholarship, and establish the necessary skills for their future careers," said Sara Xayarath Hernández, associate dean for inclusion and student engagement in the Graduate School.
Hernández added, "We were delighted with the turnout for both the January and June symposiums and anticipate strong interest for the February symposium. Clearly there is a strong need for more professional development support for our graduate and postdoc community."
In his luncheon keynote address in June, Henry (Rique) Campa, professor of fisheries and wildlife and associate dean of the Graduate School at Michigan State University, described how skills developed in academic pursuits can be translated to one's career trajectory.
Julia Nolte, a doctoral student in the field of human development, remarked that she was very grateful for Dr. Campa's talk. "He shared excellent advice on how to conduct research ethically and build an academic career," she said. "I thought he was a very motivating speaker because his own career path had not been very straightforward. He really connected with his audience and gave me so many new impulses on how to take my current career path to the next level."
They upcoming symposium will feature keynote speaker Kaiton Williams, M.S. '13, Ph.D. '17 and workshops focused on motivation, planning large writing projects, careers within academia beyond the professoriate, exploring and preparing for careers beyond the professoriate, avoiding pitfalls when visualizing data, and taking proper care of your data.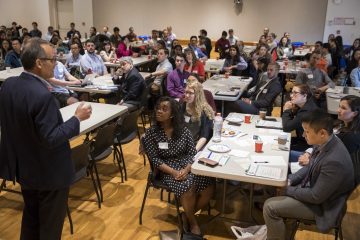 Martin Stübler, graduate student in biochemistry, molecular, and cell biology, said that he attended the Pathways to Success Symposium because networking is a crucial part of building a career. "It was so encouraging to hear the speakers' stories—they helped us pinpoint potential obstacles in our career paths so that we can avoid bumping into them ourselves," he said.
Nolte added that even the panels that didn't relate directly to her goals were very insightful: "What stood out to me the most was that even when it came to sessions that are not a perfect fit for my interests, I always walked away with a list of things to do, try, look into, or recommend to others. For instance, I know I want to stay in academia and eventually become a professor, so I was not sure how useful the session on non-academic careers would be for me. But the advice the speakers shared made me reflect more deeply on my job choices and gave me some concrete ideas on things to do that will benefit me on my path to academia."
Registration is now open for the next Pathways to Success Symposium, which will be held in February. The symposium is sponsored by the Graduate School, English Language Support Office (ELSO), Career Services, and Office of Postdoctoral Studies.
Sally Kral is a communications assistant in the Graduate School.