Linguistics Doctoral Student Named Cobell Fellow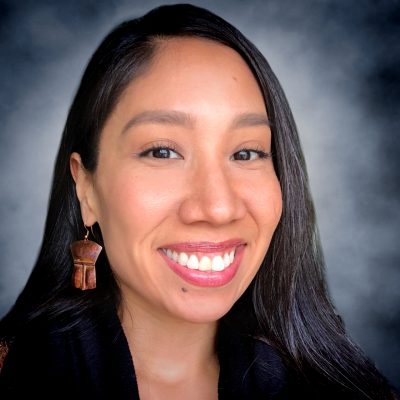 May 24, 2021
By Katya Hrichak
Charlotte Logan, a doctoral student in linguistics, was recently selected as a Cobell Graduate Summer Research Fellow. Administered on behalf of the Cobell Board of Trustees by Indigenous Education, Inc., Logan is one of six fellows for 2021.
Logan studies Haudenosaunee languages and works on language revitalization through Cornell's Indigenous Language Program and immersion programs within the Six Nations Confederacy.
"My grandparents were Mohawk and Onondaga first-language speakers. Once they were gone, I had very few opportunities to hear the language in everyday use," she said. "I started this work because I want our Haudenosaunee children, grandchildren, and future generations to have the opportunity to not only hear their languages, but to be able to speak them."
The fellowship will provide Logan with funding that will support her research by means of equipment, language consultants, travel expenses, and translators.
"I am beyond thankful because the barriers to this language documentation project have largely been removed through Cobell's support," she said.
Now in its fifth year, the highly competitive Cobell Graduate Summer Research Fellowship provides financial resources during the summer months to high-achieving American Indian and Alaska Native students who might not otherwise have access to funds for research and related activities.
This story is also available on the Cornell Chronicle website.