Seven Graduate Students Receive Wu Scholarships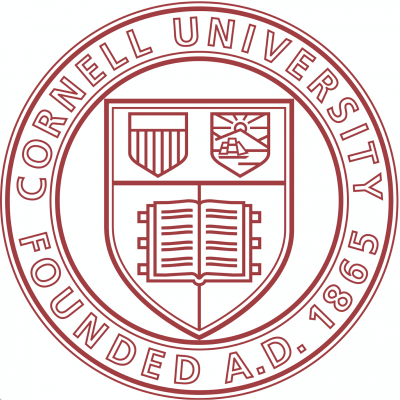 By Katya Hrichak
Seven graduate students were recently awarded Hsien and Daisy Yen Wu Scholarships, which provide recipients with non-designated funds intended to help with any aspect of doctoral study, from research expenses or conference travel to personal living expenses.
The 2019 recipients are Yingjie Bi, electrical and computer engineering; Tinyi Chu, computational biology; Pichaya Damrongpiwat, English; Xi Shen, psychology; Mengran Wang, biophysics; Yuying Zhang, biomedical engineering; and Hao Zhuang, natural resources.
The Wu Scholarship was established by Daisy Yen Wu in memory of Hsien Wu, parents of the late Cornell professor Ray Wu, to recognize graduate students for their academic ability, performance, character, and financial need. Further preference is given to students of Chinese descent regardless of citizenship, as established by the agreement between the donors and the university. Students become eligible to receive the award after completing a minimum of three semesters of study in a doctoral program with preference given to students beyond their second year.
Most years, the selection committee chooses two or three of the graduate-field nominated students to receive the Wu Scholarship. According to Director of Admissions and Fellowships Mariah McNamara, the strength of this year's applicant pool warranted the recognition of additional students.
"I'm honored to be a recipient of the award and I'm really grateful that my advisor and the department are being so supportive," psychology student Xi Shen said. Her current research focuses on implicit evaluation and impression formation and updating, as well as the cognitive processes behind it. "This award is both a recognition and a motivation for me."
Although Shen is not yet certain how she will use the award funds, Hao Zhuang intends to use the award to continue her field research with a second visit to her research site in May. A natural resources student, she studies China's environmental governance with a focus on how NGOs and government agencies could work together to solve current environmental issues.
"My research carries a practical characteristic, aimed at analyzing the current status quo of civic organizations in China," she said. "The nomination for this award supported by my chair and our department confirms the academic value of this research as well as my research efforts. For that I am grateful."
The Wu Scholarship is one of several that the Graduate School administers each year for continuing students. Other awards include Provost Diversity Fellowships for Advanced Doctoral Students and the Africa Fund.
"The Wu Scholarship awards are one of many ways we support student research and innovation," said Graduate School Dean Barbara A. Knuth. "This year's nominated students demonstrated exceptional academic ability and performance."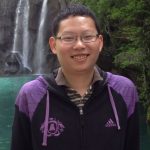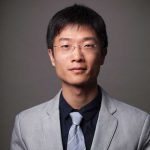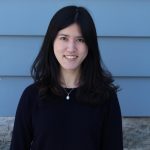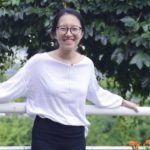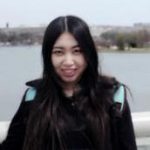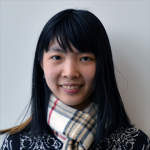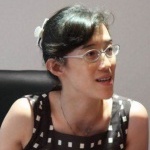 From left to right: Yingjie Bi, Tinyi Chu, Pichaya Damrongpiwat, Xi Shen, Mengran Wang, Yuying Zhang, and Hao Zhuang.
Katya Hrichak is a communications assistant in the Graduate School.