Consider Cornell Experience
Consider CornellConCCC
Consider Cornell: Experience
October 25-26, 2024
Ithaca, NY
The Consider Cornell: Experience program is intended for scholars, currently residing in the United States, who are preparing to apply to a PhD program for the upcoming Fall 2024 application cycle. Open to all, the Consider Cornell: Experience program is designed to advance the Graduate School's commitment to access, equity, and inclusion, and to enhance the diversity of Cornell's graduate student population. Please review the Application FAQs and eligibility criteria to learn about the application requirements and determine whether Consider Cornell: Experience is right for you!
This two-day, all-expenses-paid program is an immersive on-campus experience that gives participants an in-depth introduction to the graduate application process and specific application components. It provides curated, discipline-specific connections with Cornell faculty, graduate students, and program leadership and is the ultimate opportunity for prospective PhD students to learn about graduate education at Cornell!
The 2024 Consider Cornell: Experience application deadline will be announced soon.

---
The 2024 Consider Cornell: Experience program includes:

Engagement with key stakeholders from academic departments and the Graduate School
Interaction with current Cornell graduate students
Hands-on workshops and one-on-one application essay feedback session
Individualized meetings with faculty of interest
Campus and lab tours
Cornell PhD application fee waiver
And much more!
---
Here is what former participants are saying about the program: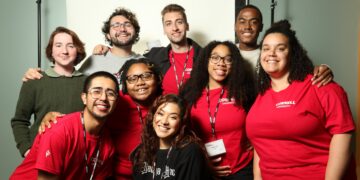 "This whole experience made me feel amazing. I feel more confident and validated in my preparations. It has made all of my hard work feel worth it. I feel hopeful for the future, and I hope my future is at Cornell."

"Thank you so much for this lovely experience! After this weekend, Cornell became my top choice because I know I will be supported throughout my graduate education."

"Thank you for this life changing weekend. I left home with an open mind and no expectations. Ithaca and the Consider Cornell team made Cornell feel like a second home. I am very grateful that I had the privilege of attending this experience."

"I feel privileged that I could attend this program. It was so well-designed and organized. I enjoyed talking with students and faculty members about my research in graduate school, and I could connect with so many people! It immensely helped me strengthen my application and personal statement and I feel more confident about my application material as the deadline approaches. Thank you!"
---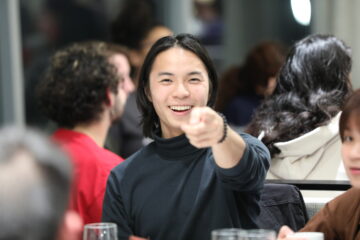 Consider Cornell: Experience will empower you to make important connections, craft a competitive graduate application package, and apply to PhD programs at Cornell University with greater confidence.