MAC Public Keynote on Mentoring within the Academy
Every year, the MAC Mentoring Program, in collaboration with OISE and other campus partners, hosts the MAC Public Keynote on Mentoring within the Academy. This keynote initiative provides our broader Cornell community the opportunity to learn from scholar-practitioners nationally recognized for their work on improving mentoring practices and academic culture, climate, and sense of belonging within graduate education and the professoriate.
2023 MAC Public Keynote: Solutions for Changing the Academy from the Undergraduate to the Professoriate
February 17, 2023
Members of the Cornell community may access a recording of this talk on the OISE Cornell Video on Demand channel.
Speaker: Dr. Corey Welch (Northern Cheyenne), Director, STEM Scholars Program, Iowa State University
Session Summary
Despite decades of interventions, diversity within the STEM academia/workforce has seen only incremental progress & a continued unwillingness to change how we select, train, & hire historically excluded/underrepresented individuals from the undergraduate through the professoriate. I'll summarize some of Equity, Diversity & Inclusion research and the on-going challenge to apply what is widely known within STEM Education research. I'll talk about an innovative UG STEM/Biology program that differs from traditional diversity interventions. I will interject some on-going solutions being led by Indigenous scholars and share my own experiences as a Northern Cheyenne Biologist and Administrator.
About Our Speaker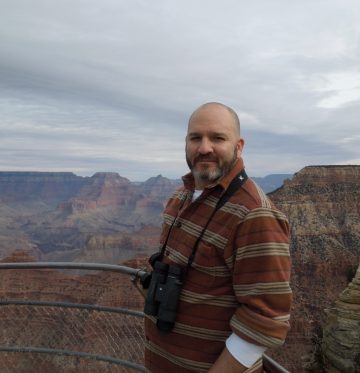 Dr. Corey Welch is the Director of the STEM Scholars Program at Iowa State University. His love of nature took a first-generation, low-income, Northern Cheyenne/White kid from a trailer park in Montana toward a career as a biologist. He has a biology degree from Lewis & Clark College, a M.S. in the department of Systematics & Ecology from the University of Kansas, and a Ph.D. in Zoology from the University of Washington. He has done extensive fieldwork in Kansas, the Pacific Northwest, and Eastern Australia. Prior to his Ph.D., he taught introductory biology & ecology at Haskell Indian Nations University, one of the largest tribal colleges.
After his postdoc, he transitioned to full-time student development as a program coordinator of the Biology Scholars Program at UC Berkeley, an innovative nationally recognized program for minorities and low-income students. In 2016, he established the STEM Scholars, modeled after this program. The mission of the STEM Scholars is to diversify who succeeds in the sciences with a current 208 membership that is comprised of 62% Minoritized, 60% low-income, 71% first-generation, and 71% female. Corey uses the latest STEM Education research and his own experience as a first-generation, low-income, Northern Cheyenne Tribal member to train the next generation of scientists. In 2022 he was awarded the SACNAS Presidential Service Award for his years of continued contributions to SACNAS and are selected by the SACNAS Board President.
Corey frequently gives talks around the country on diversifying the Sciences from the undergraduate to the professoriate, serves on NIH/NSF/HHMI Grant Review Panels, and occasionally publishes papers on ways to improve the biology education and faculty hiring, retention, promotion, and tenure practices. He spoke in Washington DC. at the March For Science, and from 2016-2021, he served on the National Board of Directors of SACNAS (Society for the Advancement of Chicano/Hispanics & Native Americans in Science) and remains active on several committees. He is a facilitator for two SACNAS annual leadership institutes for STEM PhDs, and co-advises the ISU SACNAS Chapter. As possibly the first and only Northern Cheyenne to earn a Biology Ph.D., he gives back to his tribal community through an annual Northern Cheyenne scholarship honoring his late mother.
Sponsorship
MAC Mentoring Program, Graduate School Offices of Inclusion and Student Engagement, and Future Faculty and Academic Careers, and the College of Agriculture and Life Sciences Office of Diversity and Inclusion as part of the "Dean's Inclusive Excellence Seminar Series."
2022 MAC Public Keynote: Cultivating Equitable Mentoring Ecosystems
Speaker: Dr. Beronda Montgomery, author of Lessons from Plants
Mentoring is often positioned as the transfer of information from an experienced, senior individual (or mentor) to a junior, inexperienced individual (or mentee). Implicit in this description are the ideas that at the core of mentoring is a process of teaching – to guide, instruct and that mentoring may largely be a one-way flow of information. Increasingly, however, mentoring is being understood as a process best facilitated through a bilateral exchange and flow of knowledge and learning between individuals in a mentoring exchange. In this evolving conceptualization and practice of mentoring, both mentor and mentee are positioned as learners and teachers. In this presentation, I explore effective means of cultivating mentoring as a place of collaborative learning and reciprocal cultivation, that promotes the growth and success of all involved in the mentoring process.
About Our Speaker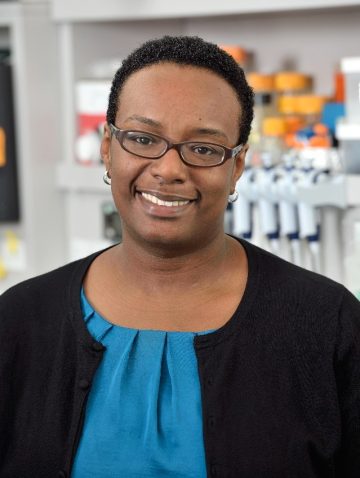 Beronda L. Montgomery, Ph.D. is the Michigan State University Foundation Professor of Biochemistry and Molecular Biology, and Microbiology and Molecular Genetics in the Department of Energy Plant Research Laboratory. She is a writer, researcher, and scholar who pursues a common theme of understanding how individuals perceive, respond to, and are impacted by the environments in which they exist. Her primary laboratory-based research is focused on the responses of photosynthetic organisms (i.e., plants and cyanobacteria) to external light cues. Additionally, Beronda pursues this theme in the context of effective mentoring and leadership of individuals, and the role of innovative leaders in supporting success.
Her 2021 book, Lessons From Plants, enters into the depth of botanic experience and shows how we might improve human society by better appreciating not just what plants give us but also how they achieve their own purposes. What would it mean to learn from these organisms, to become more aware of our environments and to adapt to our own worlds by calling on perception and awareness? Montgomery's meditative study puts before us a question with the power to reframe the way we live: What would a plant do?
Sponsorship
MAC Mentoring Program, Graduate School Office of Inclusion and Student Engagement, and Future Faculty and Academic Careers (NSF AGEP Award Grant Number 1647094), Cornell PACE (NIH National Institutes of Allergy and Infectious Diseases Grant Number R25AI140481), College of Veterinary Medicine Office of Inclusion and Academic Excellence Many Voices, One College, and the College of Agriculture and Life Sciences Office of Diversity and Inclusion.