2020 Summer Success Symposium
August 18, 19, & 20, 2020| 12:30-2:00pm (EST) | Zoom
Tuesday, August 18 | 12:30- 2:00 pm
Activate your Network: Developing Professional Mentor Relationships
Having a network of people you can reach out to is important. But ensuring that you have the right people whose experiences and wisdom can guide you on your path to success is even more important. Mentors can not only help to take your career to the next level, but are also helpful when it comes to navigating difficult decisions.
Presenter: Malika Grayson, M.S.'14, Ph.D.'16, Mechanical Engineering
About Dr. Malika Grayson
Dr.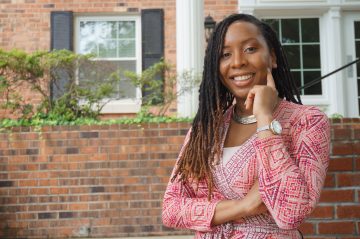 Malika Grayson (@drmalikagrayson) is a STEM speaker, engineer, and writer who has her PhD in Mechanical Engineering from Cornell University where she became the 2nd Black woman in Cornell's history to receive her PhD in Mechanical Engineering. As an Alfred P. Sloan Foundation Alumna Scholar, Dr. Grayson has been the recipient of many awards including the Zellman Warhaft Commitment to Diversity Award, National Society of Black Engineers – Mike Shin Award for Distinguished Member of the Year, Adelphi University's Top 10 Alumni Under 10 and BEYA STEM's Modern Day Technology Leader. Since her PhD, Malika has been working in the defense industry as a systems engineer and most recently, an applications portfolio manager. Malika is a STEM advocate and is passionate about increasing the number of minority women who pursue advanced degrees. Her passion can be seen through her blog (@blackgirlsguide2gradschool) where she reviews personal statements and scholarship essays free of charge. She has reviewed over 100 essays and has mentored a number of women through the essay writing process. Through her LLC Steminist Empowered, she has shared her journey as a black woman in STEM on a number of platforms and collaborates frequently with universities to speak on topics including Impostor Syndrome, Mentor/Sponsor Relationships, and Leveraging your Research. Her graduate school experience will be highlighted in her upcoming book. Malika is also a 40 Under 40 Youth Influencer in her home country of Trinidad and Tobago for her work in STEM.
---
Wednesday, August 19 | 12:30- 2:00 pm
Long Term Negotiations For (Professional) Relationships
This workshop focused on negotiating with colleagues, as well as those responsible for your current & future career trajectory. Using a case study approach, participants had the opportunity to engage in at least two different negotiating scenarios. During this workshop, participants learned best practices in negotiations and discussed their hesitancies in negotiating in various contexts.
Presenter: Marcus Brooks, M.B.A.
About Marcus Brooks, M.B.A.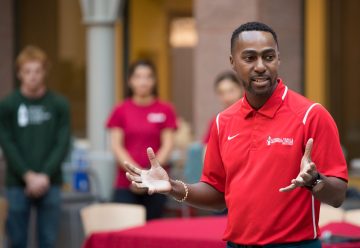 Marcus Brooks is the Team & Leadership Center Coordinator at Cornell Outdoor Education, Cornell University and owns the strategy consulting company, Let's Brainstorm, LLC, which focuses on women entrepreneurs. He has been engaging in negotiations of various types from a youth growing up in Harlem. He has a focus on helping clients
---
Thursday, August 20 | 12:30- 2:00 pm
Mastering Your Transition Into & Through Graduate School
During this panel discussion with current doctoral students from across the disciplines, panelists candidly discussed their experiences and strategies for making a successful transition into graduate school. They also shared insights on their experiences navigating their ongoing progression through their graduate studies, and their exploration and preparation for various postgraduate career pathways.
Panelists
Mikaela Spruill (Moderator): PhD Student, Psychology

Christopher Berardino: PhD Candidate, English

Andrea Darby: PhD Student, Entomology

Kelly Lynn Murray: PhD Candidate, Biochemistry, Molecular, and Cell Biology

Marguerite (Maggie) Pacheco: PhD Student, Biomedical Engineering
---
Event Sponsors
Graduate School Office of Inclusion & Student Engagement, Diversity Programs in Engineering, and the Cornell Chapter of the Bouchet Graduate Honor Society
This event is also supported by the National Science Foundation under Grant No.1647094 (AGEP CIRTL) and a subcontract under Grant No. 1231286 (Cornell AGEP). Any opinions, findings, and conclusions or recommendations expressed in this material are those of the authors and do not necessarily reflect the views of the National Science Foundation.
This program was modeled in part after PROMISE: Maryland's AGEP Summer Success Institute.