Alumna/Postdoc Spotlight: Rachel Cheng, Ph.D. '17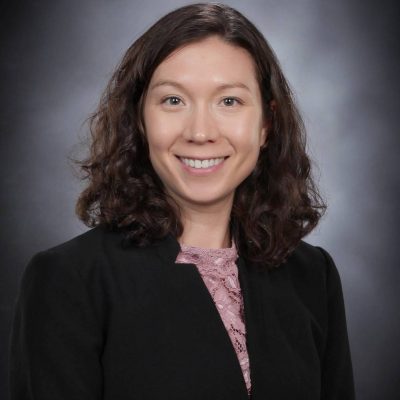 October 7, 2020
Rachel Cheng, Ph.D. '17, is a postdoc in food science from Deer Park, Washington. She holds a B.S. from Oregon State University in food science and microbiology and a Ph.D. from Cornell in food science and technology, and her research at Cornell focuses on understanding and preventing foodborne illness. She is a recipient of a Postdoc Achievement Award as part of Cornell's celebration of National Postdoc Appreciation Week 2020.
What is your area of emphasis? Why is this work important?
The CDC estimates that each year, one in six people in the U.S. will experience foodborne illness, resulting in an estimated 48 million cases. My research seeks to understand how and why some bacteria cause foodborne illness so that we can develop new methods and strategies to improve the safety of our food supply and therefore reduce the number of foodborne illnesses. Improving food safety has important ramifications for public health and the economy.
What inspired you to choose this field of study?
I first learned about food science when researching college majors in high school. I initially wanted to pursue a career in research and development with the goal of developing new food products. During my freshman year at OSU, I had the opportunity to take a year-long research course and I got hooked on microbiology in the process and have been studying microbiology/foodborne diseases ever since. To this day, I am fascinated by all of the ways that bacteria can sense and respond to different environments to promote their survival and propagation.
What does receiving a Postdoc Achievement Award mean to you?
I am extremely humbled to receive the Postdoc Achievement Award for Excellence in Leadership. I work with an amazing group of students, staff, and faculty who continue to make it a real joy to "come" to work. For me personally, I think this award served as an important reminder that you can carry out a leadership role no matter what career stage you are presently in.
What hobbies or activities do you enjoy in your spare time?
I am a big fan of spending time outside, so I prioritize walking, hiking, and running outside (when the temperature is above freezing). I also enjoy spending time with my family and friends – they are truly what keeps me going.
Why did you choose Cornell?
My undergraduate mentor (Dr. Lisbeth Goddik) encouraged me to pursue my graduate studies at Cornell, and she connected me with Dr. Martin Wiedmann, my graduate advisor. I decided to continue at Cornell for my postdoctoral training because I wanted to receive mentored training in microbial genomics and additional experimental methods that are relevant to studying food safety. I also knew that I would have the opportunity to mentor students, guest lecture, and expand my professional network by collaborating with food safety experts in the industry, all of which were on my proverbial "list" when I was shopping for postdoc labs.
What is next for you?
I plan on pursuing a career that will challenge me to become a better researcher, teacher, mentor, and person.
Do you have any advice for current graduate students?
A "one size fits all" approach is usually not the best approach – Every individual has their own unique background, skills, preferences, etc. Try out different working/studying methods and then tailor an approach that works best for you.
Read – It seems counter-intuitive but investing time to read the literature and learn about your field from multiple different perspectives can really save you a lot of time in the long run. This is especially important for planning and executing experiments.
Take breaks – Nobody does their best work when they are exhausted.