Alumna Spotlight: Eldora L. Ellison, Ph.D. '94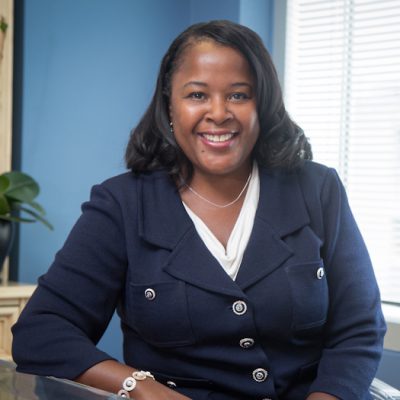 May 6, 2019
Eldora L. Ellison, Ph.D. '94, is an alumna of the biochemistry, molecular and cell biology program at Cornell, from which she holds a Ph.D. Prior to attending Cornell, she earned her bachelor's degree at Haverford College. She now serves as director and executive committee member at Sterne, Kessler, Goldstein & Fox PLLC.
What fueled your interest to work in this industry?
I was intrigued by the idea of combining my science background with law. It allows me to serve as an advocate and to do intellectually challenging work, while also reading and writing about scientific issues every day.
What is the most rewarding part of your work in this position?
I love the brainstorming process that we undertake to solve a client's problem. It challenges us to be creative, while being practical in meeting the client's business objectives. I also love the opportunities to mentor other members of our team, as well as learn from them.
How does practicing patent law draw upon your various degrees?
Every case we work on has a scientific component to it. So, I'm routinely drawing upon my science background to learn about new technologies, whether it be CRISPR gene editing, immuno-oncology, new DNA sequencing methods, etc.
What book is currently on your bedside table?
Michelle Obama's "Becoming" is currently in my Audible.com library. I read so much for work, that I prefer to listen to books.
How did your Cornell graduate education prepare you to succeed professionally?
My Ph.D. advisor, Volker Vogt, emphasized writing well. I credit him for helping me focus on this important skill, which is particularly essential when practicing law.
What skills did you take away from your degree program that help you in your career?
In addition to drawing upon the academic learning, being self-motivated and highly organized were critical for making it through graduate school, and these attributes have been very important for succeeding in my career.
If you could go back in time to the beginning of your graduate career, what advice would you give yourself?
Relax; things will turn out just fine.