Postdoc Spotlight: Dumizulu Tembo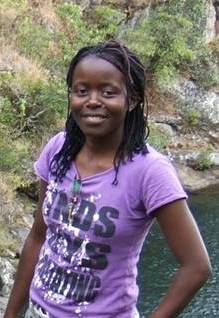 Dumizulu Tembo is featured as part of Cornell's Postdoc Appreciation Week 2016.
What is your area of research?
I look at the role of monocytes and macrophages in contributing to severe malaria in children. I use an in vitro model that uses blood to study the interaction of the parasite and the host immune cells. I use transcriptional profiling and other functional assay to investigate how immune cells can potentially get reprogrammed during severe malaria and made to produce mediators that would enhance inflammation, hence worsening disease outcome.
What inspired you to choose this field of study?
Protozoa revenge! Growing up in Malawi I have had malaria multiple times during my childhood.
Why is this research important?
Cerebral malaria disease is among the leading cause of death in small children under the age of five, especially in Sub Sahara Africa. Being born in a malaria endemic country I'm familiar with the difficulties faced by those affected, in particular the vulnerable populations of children. I would like to contribute towards eliminating this disease.
How has your background influenced your scholarship?
I think most of it has to do with working with our collaborators at Malawi-Liverpool Wellcome (MLW) Trust Clinical Research Program in Malawi. It is clinical research and it has to do with real people. So you make sure that every drop of blood, or whatever measure was taken, counts. With that in mind, as well as being involved in multiple projects handling various aspects of project management and research administration, you tend to grow up very quickly! I appreciate the importance of working as part of a team.
What else has influenced your thinking as a researcher or scholar?
Aside from having great mentors, I like to think outside the box! I pick up a new hobby like taking a business class, sewing, photography, or whatever catches my interest. Getting my brain to think differently always helps me to find my way in science.
What other hobbies or activities do you enjoy in your spare time?
Reading mostly financial and other self-help books
Travelling
Looking at other people's houses—I love architecture
Music: guitars and drums
Hiking
Why did you choose Cornell?
After my Ph.D. I wanted to broaden my research experience while maintaining links with MLW. My project offers me those things. A bonus is that Cornell has a reputation of being one of the best, and I also wanted to be part of that greatness.
What's next for you?
I'm really interested in research project management, still focusing on infectious diseases. I would love to work for the Bill and Melinda Gates Foundation, the Centers for Disease Control and Prevention, the United Nations, or any organization with a mission to save the world from infectious diseases.
Do you have any advice for current graduate students?
People have a lot to say about what a Ph.D. is and what it is not. Ultimately, I say make up your own mind about it. Use your time to form good working relations. Relax in your work and remember it's okay to make mistakes. I think the more mistakes the better you learn. Don't be shy to ask for help, one head cannot carry a roof!
Interview by Sally Kral, communications and outreach assistant in the Graduate School