Student Spotlight: Joonsuk (Jon) Park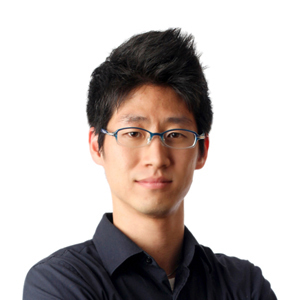 What is your area of research and what inspired you to choose this field of study?
My area is natural language processing, which is a subarea of artificial intelligence that deals with enhancing computers' ability to understand and generate human language. This is where my background in computer science meets my interest in language and communication!
Why is your research important?
I develop theoretical models and software implementations for automatically identifying and evaluating argumentative structures in amateur writing, such as user comments and reviews. My work can help people, who may not be experts in written communication, write better-formed arguments. Also, it makes information contained in amateur writing more accessible via recommendation and summarization.
How do you integrate research into your teaching or vice versa?
In my research, I process large amounts of (textual) data. The same technique is useful in managing classroom data, especially those from peer-instruction and assessment.
What has influenced your thinking as a researcher, scholar, and teacher?
My personal experiences with mentors and readings outside of school have shaped my philosophy the most.
Through Cornell's Center for the Integration of Research, Teaching, and Learning (CIRTL at Cornell) you recently participated in the Network Exchange Program to travel to the University of Pittsburgh, another CIRTL school. Can you tell me a little more about the exchange experience itself and what you presented there?
I spent two full days presenting my projects and having meetings with students and faculty members. The first day was a teaching-focused day in which I met and presented my Teaching as Research (TAR) project – conducted while I was a CTE graduate fellow – to people involved in CIRTL at Pitt. The second day was a research-focused day in which I got to present my thesis work and discuss research with people from my field.
What kinds of connections did you make with faculty and/or students in your field?
I already knew most of the people in my field at Pitt, but the CIRTL Network Exchange Program provided an additional opportunity for me to meet them in person.
What was the most rewarding aspect of this exchange trip?
It was great to meet awesome people and exchange ideas about pedagogy and research.
Why do you think an exchange trip like this is an important resource for students? Would you recommend other eligible students participate in this opportunity?
You get to meet and discuss ideas with many people, who may potentially be your future collaborators. Also, it is a good opportunity to practice your research talks and interviews.
Why do you think CIRTL programs are important?
CIRTL programs provide pedagogy training and networking opportunities through which students can gain a deeper understanding of the theory and practice of teaching. While they are crucial for your growth as an educator, they are rarely found outside CIRTL. If you are interested in pursuing a career that involves teaching, you may want to check out at least a few CIRTL workshops.
What's next for you?
I am pursuing a career at a liberal arts college, where I can expect to maintain a good balance between teaching and research. I'm starting my appointment at Williams College this fall.
Interview by Sally Kral, communications and outreach assistant in the Graduate School