Student Spotlight: Angela Zhou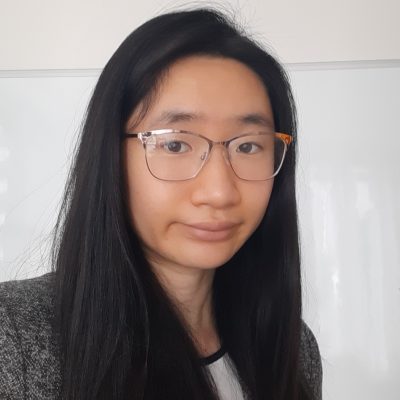 February 22, 2021
Angela Zhou is a doctoral candidate in operations research and information engineering from Marlboro, New Jersey. After attending Princeton University as an undergraduate, she chose to pursue further study at Cornell Tech due to research opportunities and the researchers' attention to societal implications.
What is your area of research and why is it important?
I develop credible data-driven decision-making which empowers analysts to report robust estimates or machine learning decisions under reasonable and practically important violations of assumptions in order to inform the safe deployment of prescriptive analytics in important application areas in e-commerce, health care, and public policy. Along one line of work I develop new methodology to support, for example, learning personalized treatment rules when these treatments were assigned with hidden confounding, a practically relevant setting. I also develop robust evaluation tools and managerial insights to highlight the importance of credible evaluation for measuring algorithmic fairness in view of fundamental practical challenges.
What are the larger implications of this research?
Right now, even "state of the art" machine learning methods may not result in beneficial impacts when applied in real-world settings because the way we think about developing methodology may not account for real-world practical challenges. The goal is to address these challenges with principled approaches in order to improve societal and beneficial impacts of data-driven decisions in important areas.
With the option to study in Ithaca or New York City, why did you choose Cornell Tech?
My advisor is at Cornell Tech.
What are your hobbies or interests outside of your research or scholarship?
I enjoy running and reading. Since publishing papers is tough going I also enjoy risograph printing, zines, and artists' books, as well as more institutionally sponsored art.
Why did you choose Cornell to pursue your degree?
I chose Cornell because of amazing research. I stayed because I was inspired by researchers who do deep technical work but also consider outward-facing societal implications.